Brantford Red Sox were swept out of the Intercounty Baseball League playoffs by the London Majors on Sunday, August 28.
The Majors won the best-of-five series, 3-0 after defeating the Red Sox 8-0 in game one on Friday, August 26 and wrapping up the series in London on Sunday, with a convincing 23-4 victory.
The Majors travelled to Arnold Anderson Stadium in Brantford for game two of the series on Saturday, August 27. Red Sox SP Gabe Bruder took to the mound for the home team but London took advantage, getting four hits and capitalizing on a couple of walks, as they sent nine batters to the plate and opened up an early 4-0 lead.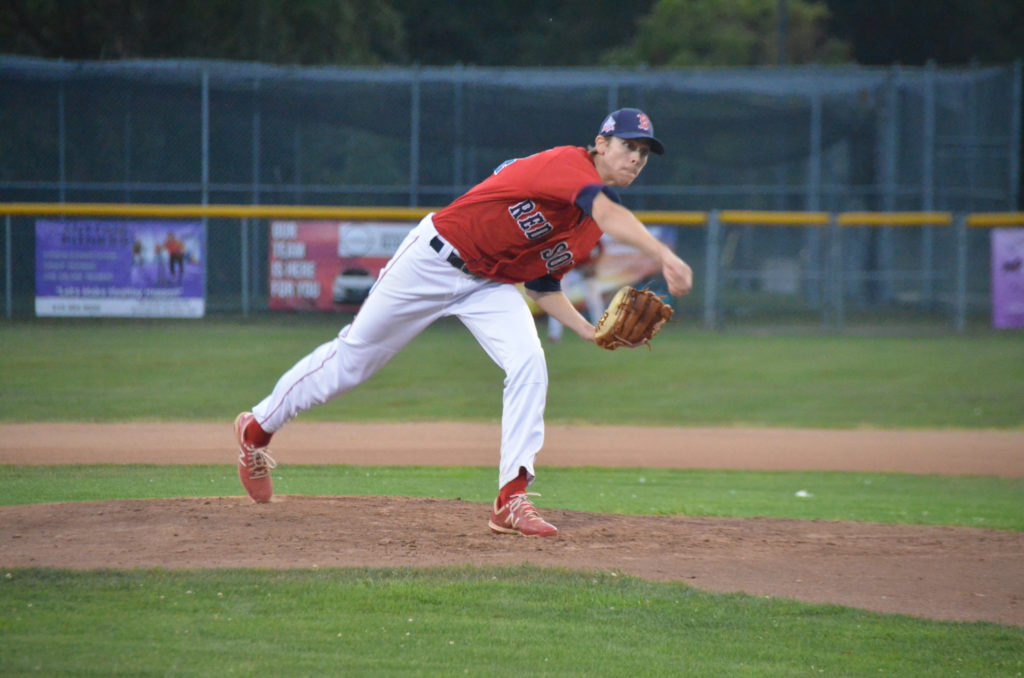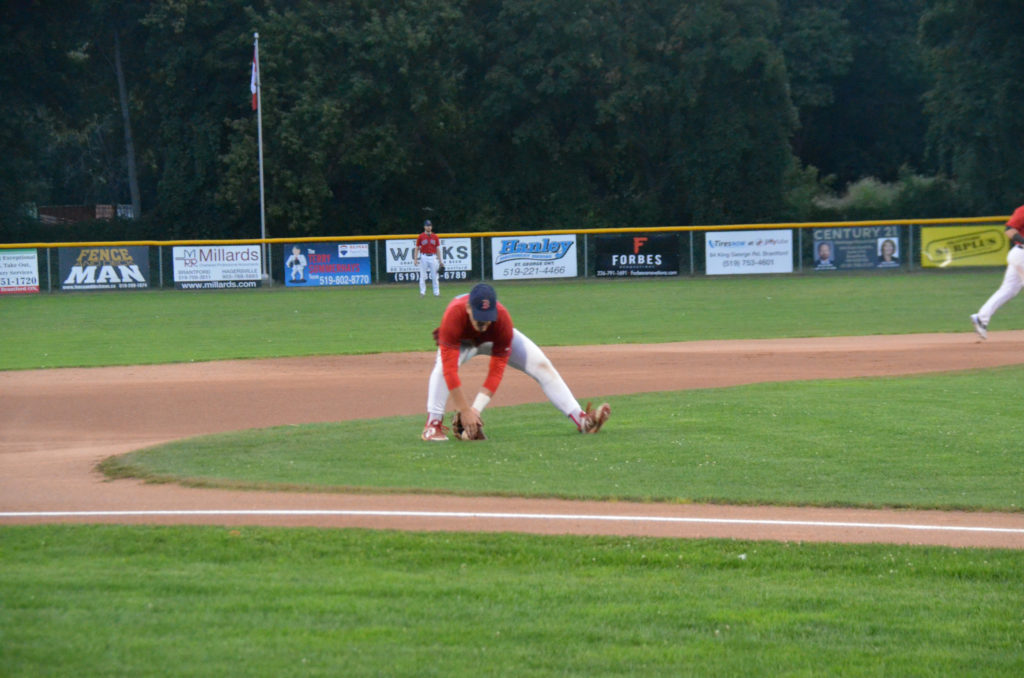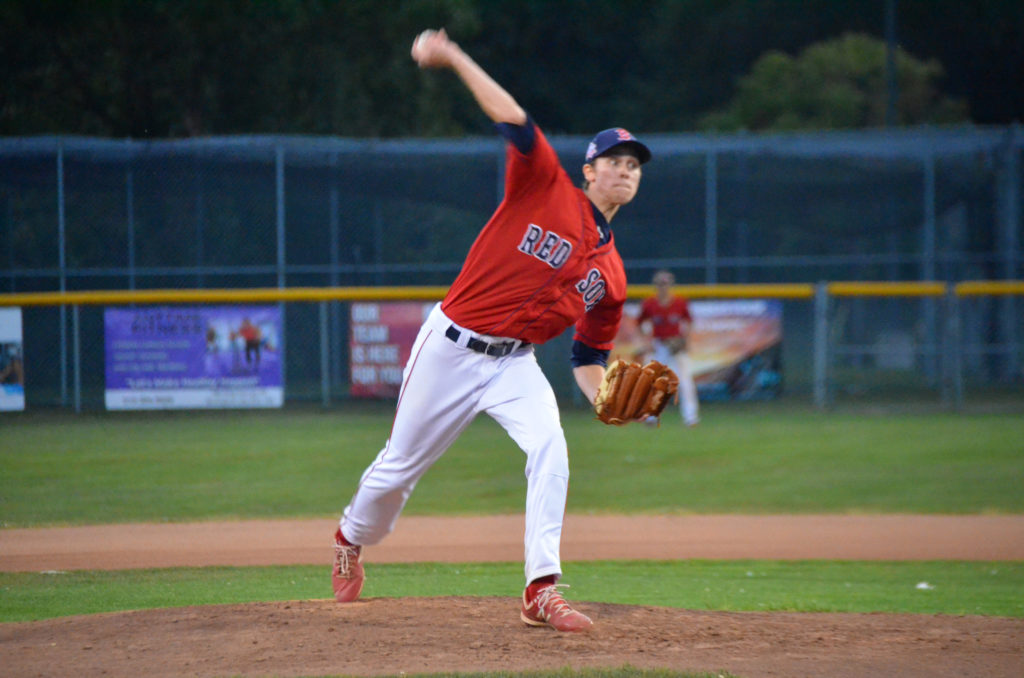 Brantford went down easily in the bottom half of the first, going three-up, three-down to end their half quickly.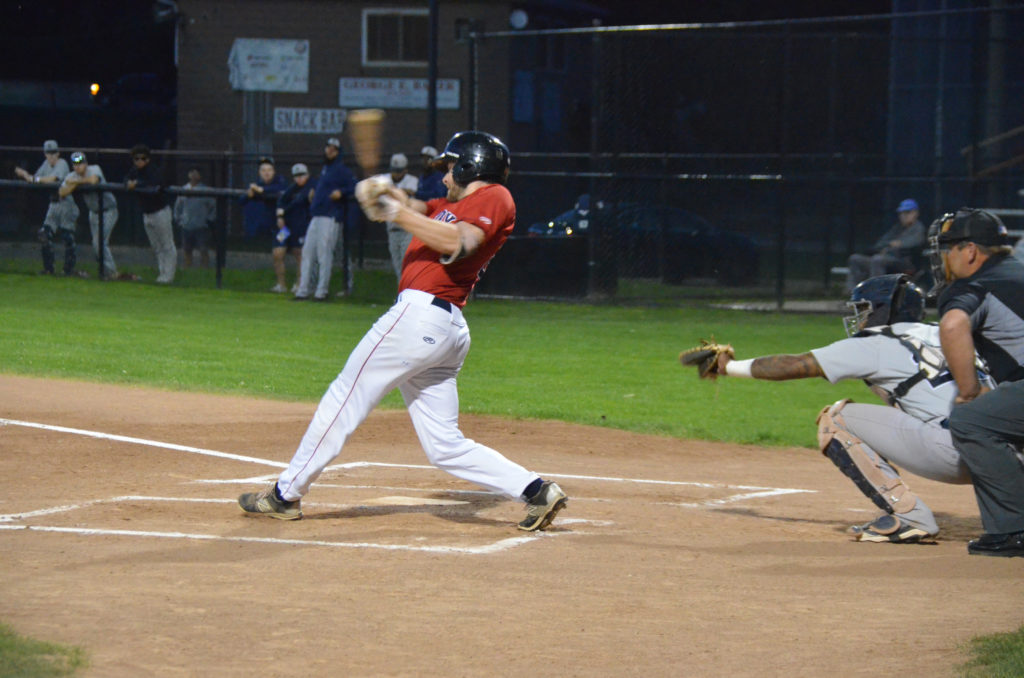 London only sent six batters to the plate in the second inning, scoring one run on two walks and a double. In the bottom half of the second, the Sox recorded their first hit on the night when DH Evan Ryan hit a double but that was followed by two strikeouts and a flyout as he was left stranded.
The Majors continued to show off their offensive muscle in the top of the third, sending eight batters to the plate and scoring five more runs, highlighted by a two-run home run from DH Cleveland Brownlee, giving them a commanding 10-0 lead.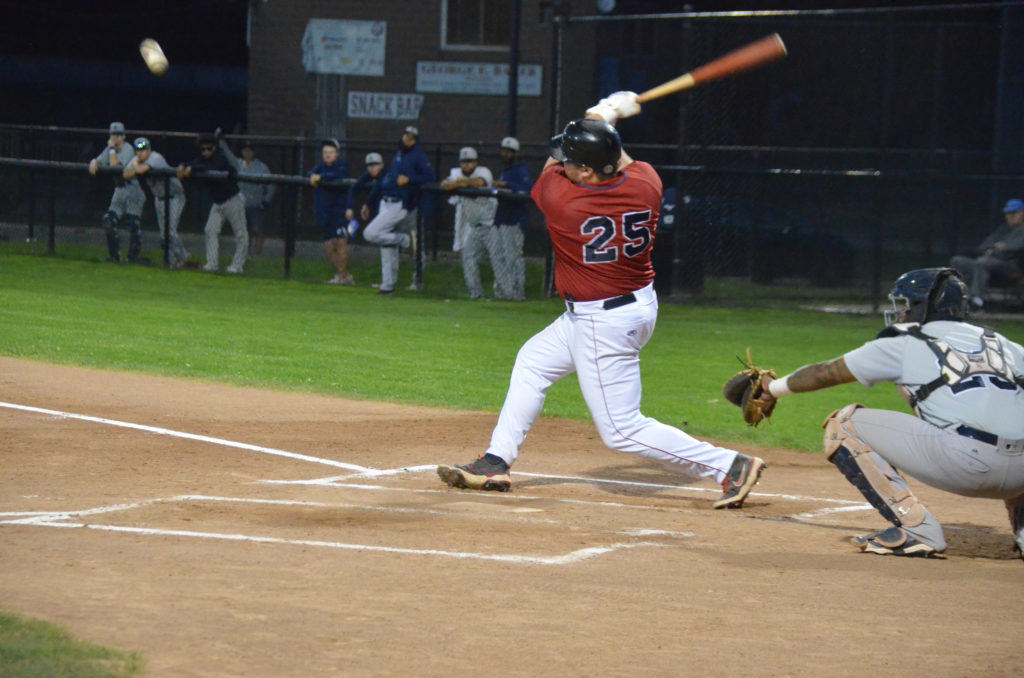 Both teams went scoreless in the fourth inning before the Majors added four more runs in the fifth to take a 14-0 lead. The teams exchanged single runs in the sixth as the Red Sox found themselves down 15-1 heading into the seventh.
Brantford found their offence in the bottom of the seventh inning, capitalizing on a hit batter, a couple of walks and a pair of singles to score three runs and cut into London's lead.
The Majors were held off the scoreboard in the eighth and ninth innings, while the Red Sox capitalized on some poor pitching in their final half inning at home. Brantford took advantage of three walks, a few wild pitches and a single to score another three runs but it wasn't enough as the Majors held on for the 15-7 victory, ending Brantford's home schedule.