The Brantford Red Sox kicked off their 2023 Intercounty Baseball League (IBL) season with a loss to the Kitchener Panthers on Friday, May 19, 2023.
Danny Howat took to the bump for the Red Sox as they got their season underway in the top of the first. Howat walked one batter but got three quick outs to get out of the inning quickly.
In the bottom of the first, Jesse Fishbaum led off with an infield single, followed by a walk by Spencer Jamieson and the first run of the game from Nick Burdett, who grounded out to shortstop but allowed Fishbaum to score. The Red Sox tacked on another run when catcher Jeremie Veilleux hit a double, plating Jamieson to give his team the early 2-0 lead.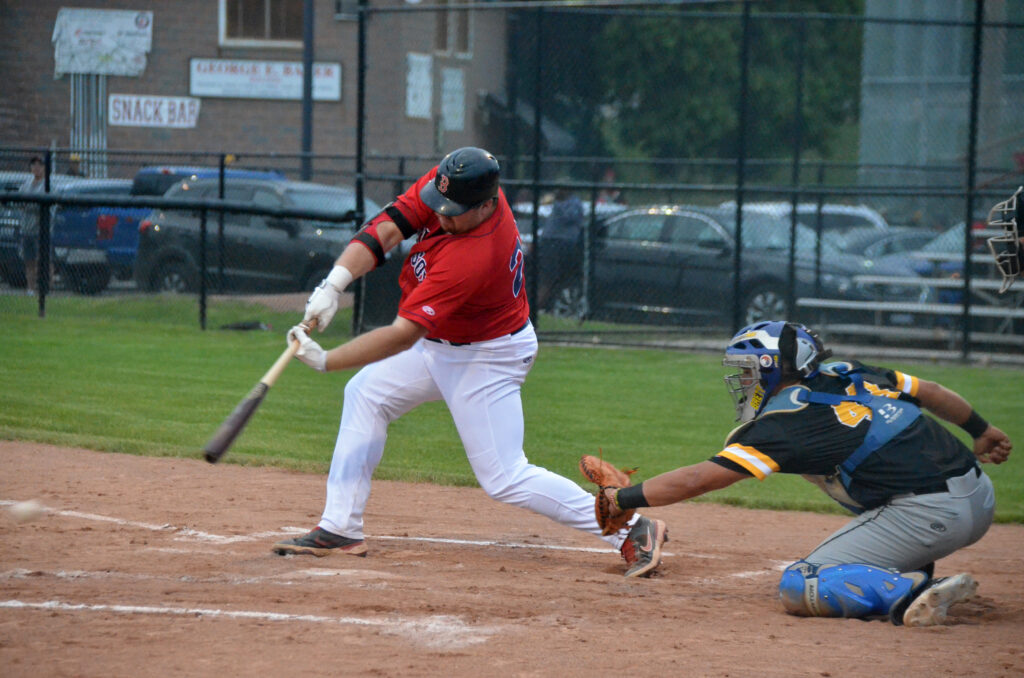 In the top of the second, Howat allowed a home run off the bat of Panthers Raul Gonzalez but got the next three outs. In the bottom half, the Sox went three up, three down, holding on to their one-run lead.
Howat ran into trouble in the top of the third as the Panthers capitalized on some walks, errors and timely hitting to score eight runs and take a commanding 9-2 lead and knocking Howat out of the game in favour of relief pitcher Noah Falkenberg. Falkenberg pitched two scoreless innings in the fourth and fifth before Kitchener exploded for several more runs in the late stages on their way to the 18-2 victory.