Brantford police seek information from the public in an effort to identify six suspects involved in a stabbing.
In the early hours of Tuesday, December 14, 2021, officers with the Brantford Police Service responded to a stabbing that occurred in the area of Dalhousie Street and Market Street.
As a result of the incident, a male was transported to hospital with life-threatening injuries.
Investigation has determined that five males and one female are responsible for the stabbing. The six suspects are yet to be identified.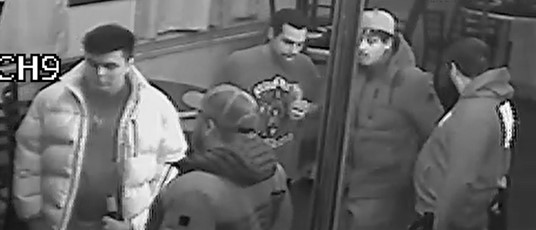 The suspects were observed leaving the scene in a dark-coloured compact SUV.
Police are actively investigating this incident are asking for anyone who may have information which could help identify the suspects to contact Detective John Allan at 519-756-0113 extension 2266 or by email