Members of the Brantford U-13 Ice Cats took part in their food drive at a Sobey's location in Brantford on Sunday, August 14.
The girls' hockey team spent the afternoon outside the store collecting food and monetary donations from customers, in an effort to help those less fortunate.
"Well, whenever I drive past a homeless person with my mom or dad, I always feel so sad and I have always wanted to do a food drive because I feel so sad for people who can't afford anything to eat," said Ice Cats forward, Mila Schablow.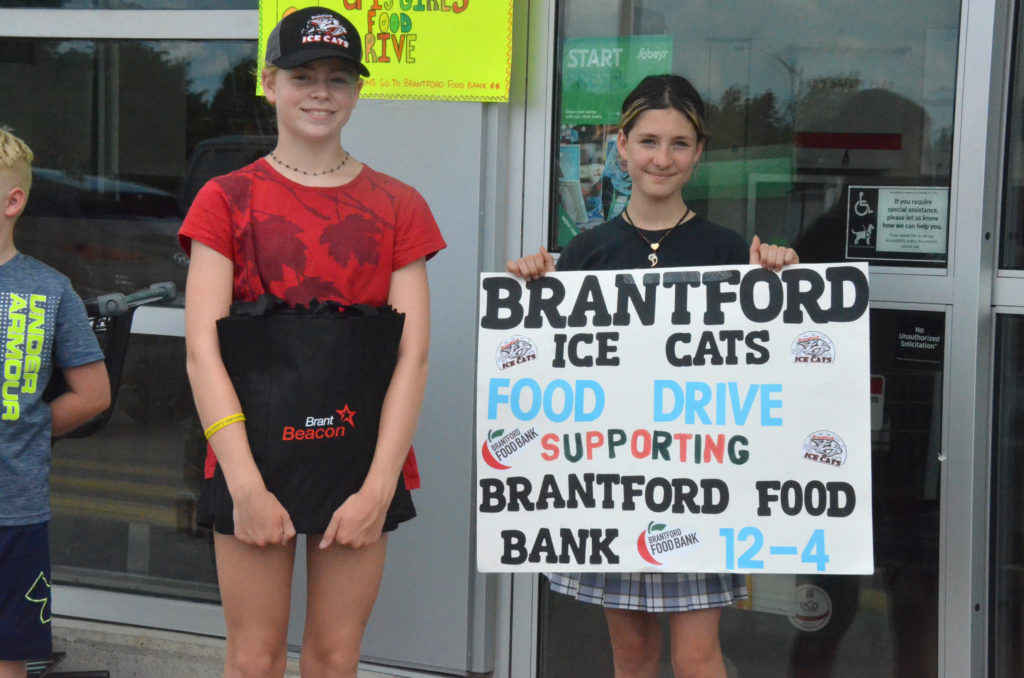 Reese Callender, another Ice Cats player, also saw the value in taking part in events like these.
"Some people don't have houses and money like most people do. So it's important to donate. And when you donate, they're able to live happier and healthier lives and that's a good thing," said Callender.
Barry Hawse, head coach of the U-13 Ice Cats, has been organizing events like the food drive for the last several years but this is the first for the Ice Cats.
"I've been doing various food drives probably for the last 10 years with numerous minor hockey teams I have coached. And I just thought it was really important to do that here in Brantford," Hawse said.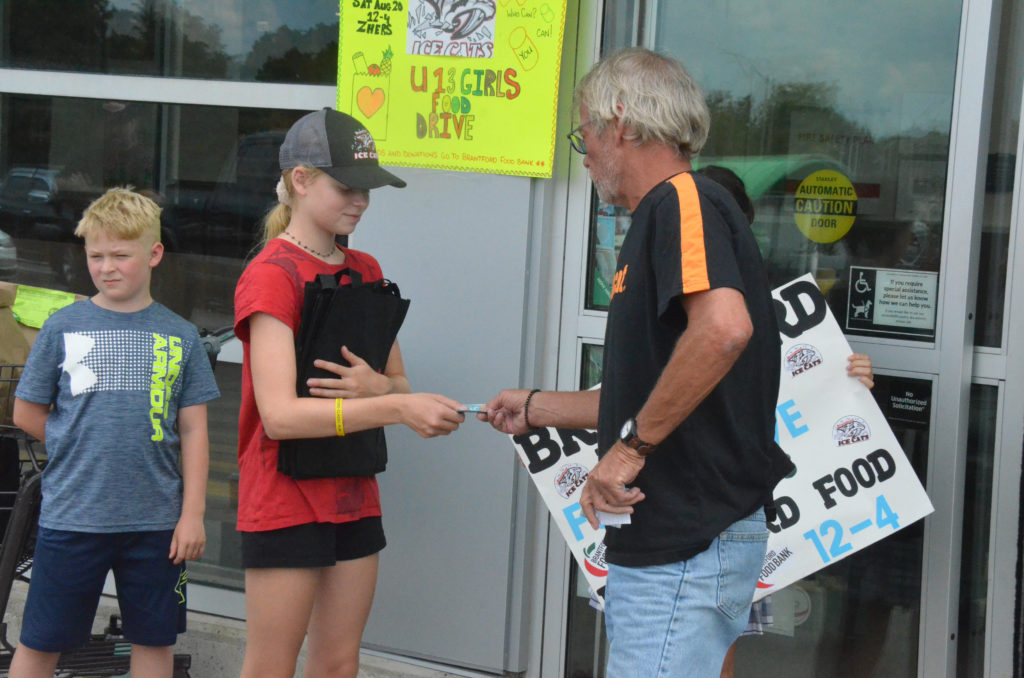 Hawse said the community support for the food drive was amazing and all donations will go to the Brantford Food Bank.
"The players have been very excited to be here and it's been very well received. We were lucky enough to be at Sobeys today and they were very supportive and forthcoming to have us here and the public has been donating lots of food and lots of money so it's gonna really help the Brantford Food Bank," said Hawse.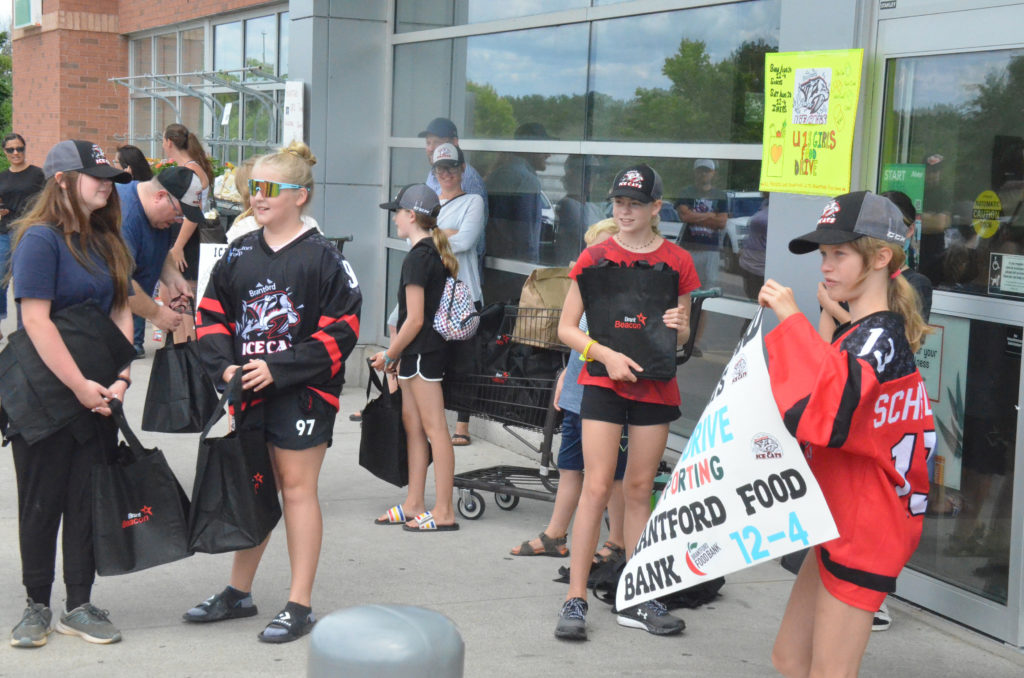 The Ice Cats will also host a second food drive at Zehr's on King George Road next Saturday, August 20.
"I'm hoping that we raise about 1,500 pounds of food over the two weekends and raise $1,000 in monetary donations, that'll go a long way to helping the food bank," he said.
Besides the food drive, Hawse has a few other events lined up for his team in the coming months.
"We do something every month with the team. Last month, we cleaned up some parks in Brantford. Every month as part of our leadership development program with the kids, they have to do something once a month for the community," said Hawse. "Next month, we will be working at a children's camp where we're combining it with a team building event. So we're gonna move some mulch and do some gardening and go for a hayride. After that, we will be doing a bottle drive in October."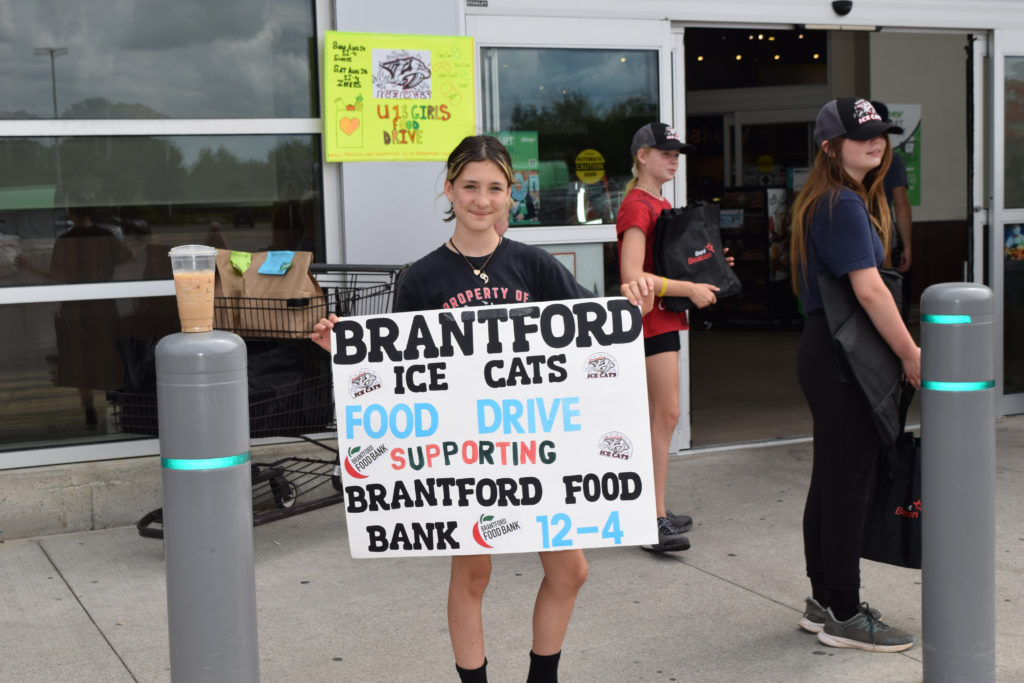 Hawse believes in creating a team that gives back to the community, even after their time on the Ice Cats.
"I think it's very important that the players know that it's not just hockey. It's about being an important member of our community. I find that if you teach the children to do this when they're a little bit younger, they may want to do this when they're older as well," explained Hawse.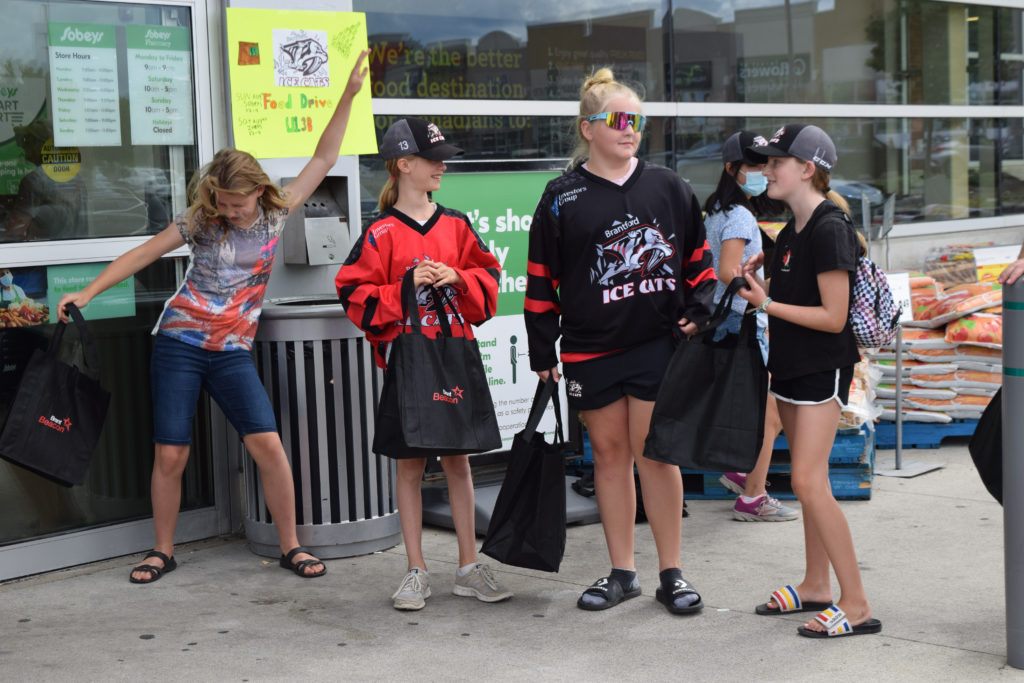 With the first food drive now in the books, Hawse admitted that he is very proud of the work the girls did during the fundraising initiative.
"For me, it's amazing. I'm extremely proud of them. I know that this will create much longer memories for them than winning or losing a little hockey game. So, you know, this is really what's important from a team building aspect," Hawse concluded.