A Timbits tyke hockey team from Brantford got to be involved in the 2022 Heritage Classic between the Toronto Maple Leafs and Buffalo Sabres in Hamilton on Sunday, March 13.
Ten players, aged five to six, from the Brantford Rangers got to skate and play games on a special Tim Hortons rink before the game and during intermissions.
"The kids will never forget this day," Malinda McGee said, a team mom who helped to orchestrate the experience. "I know that these kids will be talking about the whole experience for a very long time."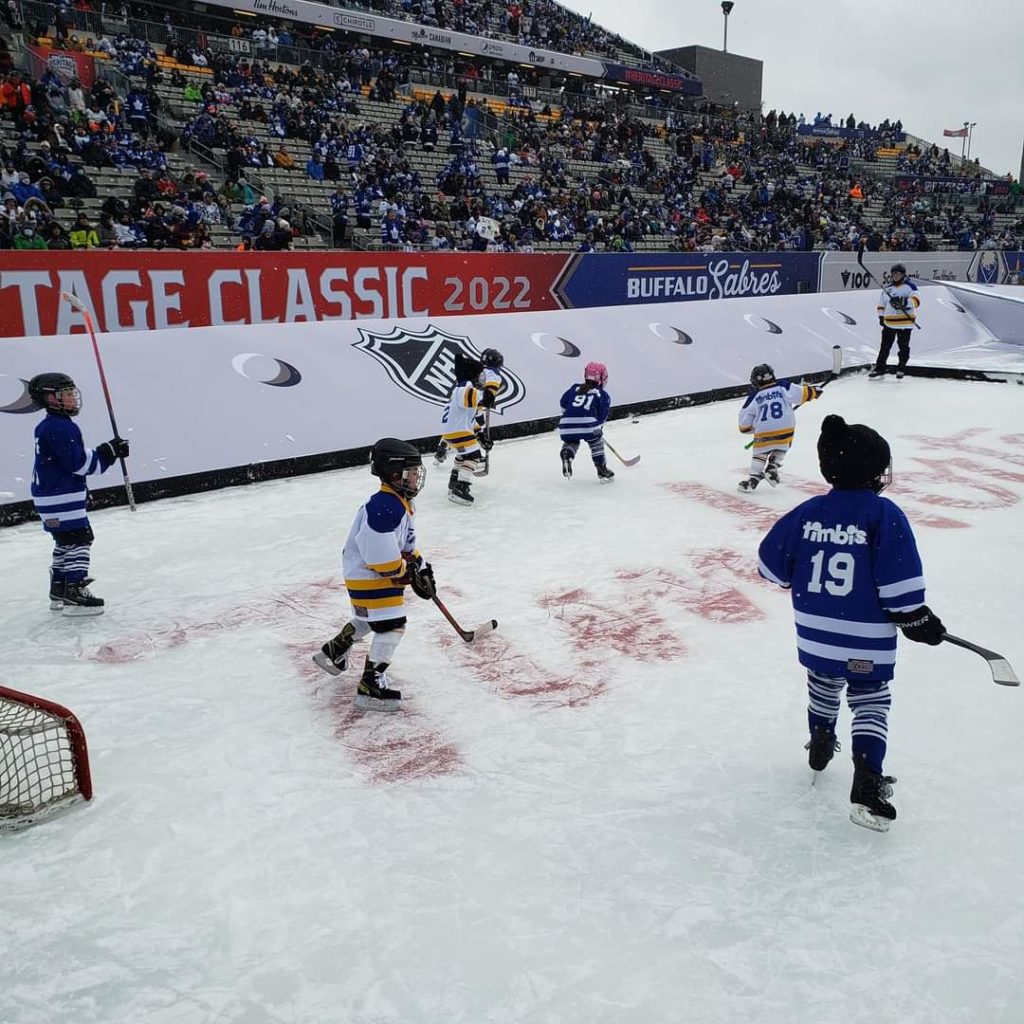 In addition to playing rinkside, three members of the team got to be involved in the pregame ceremonies.
Two players got the opportunity to be flag holders for the teams as they came onto the field, Wyatt Robinson represented the Sabres and Jacob Schouten represented the Leafs.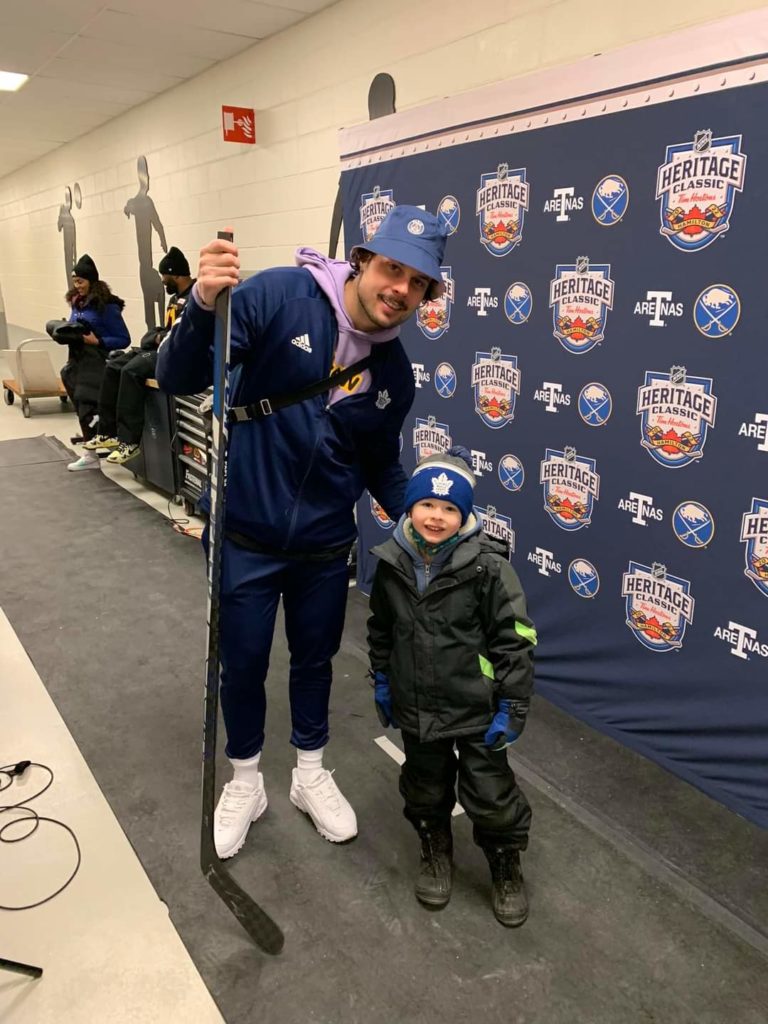 Six-year-old Quinn McGee was welcomed onto the main rink alongside Wayne Gretzky and a number of other hockey players for the ceremonial puck drop. During the ceremony, Gretzky honoured his late father, Walter, the Lord Mayor of Brantford who passed away a year ago.
"Quinn was starstruck during the whole ceremony," McGee said about her son. "Being on the ice, shaking Gretzky's hand, seeing himself on the jumbotron, the whole experience."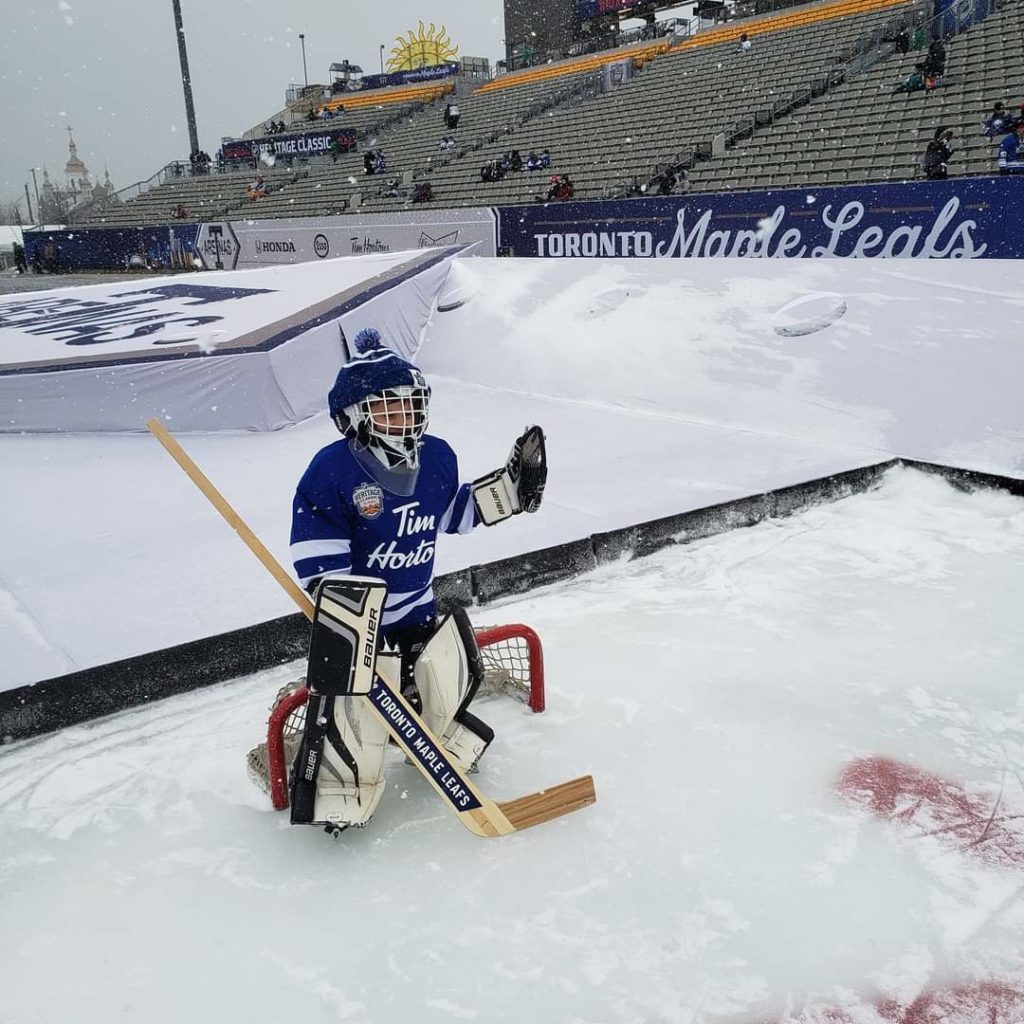 McGee was approached by her cousin Keri Korfmann, who owns a Tim Hortons in Brantford, about the opportunity for the team. 
"Tim Hortons was looking for somebody with a connection to a local team to participate in the game," McGee said. "Keri asked me if my youngest was still in the Timbits program and from there, in less than three weeks, it all fell into place."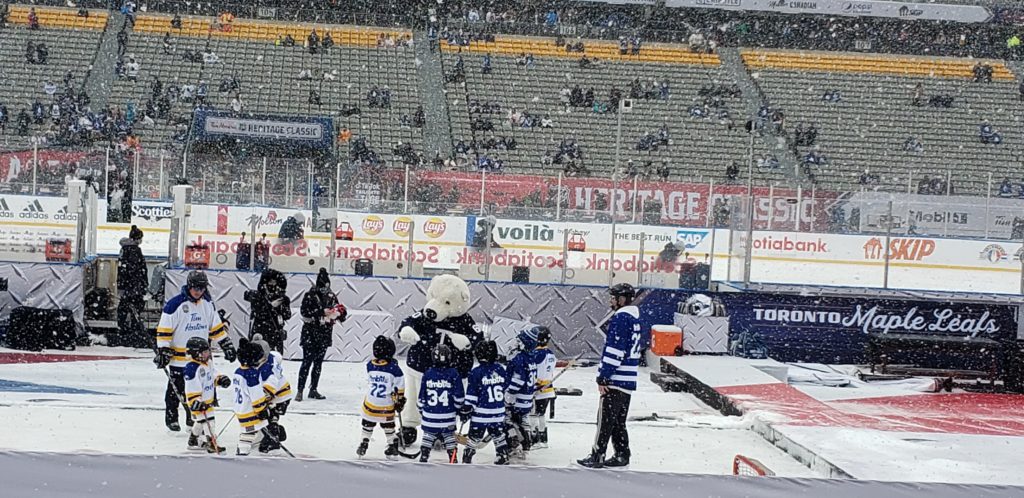 McGee said the team was treated like royalty by the National Hockey League, including their transportation from the Wayne Gretzky Sports Centre, food, gear and swag.
The team was only able to bring ten out of their 13 players, which McGee said was decided with a draw. She said that the team's coach, her husband Tim, made sure that they were able to bring back jerseys and official Heritage Classic pucks for the team members who could not attend. 
"It really was amazing," she said. "It was an unforgettable experience, not just for the kids but also for us as parents, I know Coach Tim will be talking about it for years to come."