Brantford Bulldogs signed forward Jake O'Brien, the eighth overall selection in the 2023 OHL Draft, to a Standard Players Agreement on Thursday, May 4, 2023.
O'Brien, the product of Toronto, comes to the Bulldogs with an already tremendous resume. After leading the Toronto Jr. U15 AAA Canadiens to the GTHL Championship in 2021-22,O'Brien followed up with an outstanding 2022-23 season.
After recording 16 goals and 17 assists for 33 points in 34 regular season GTHL games, it was the postseason where the intellectually-gifted forward took his game to the next level.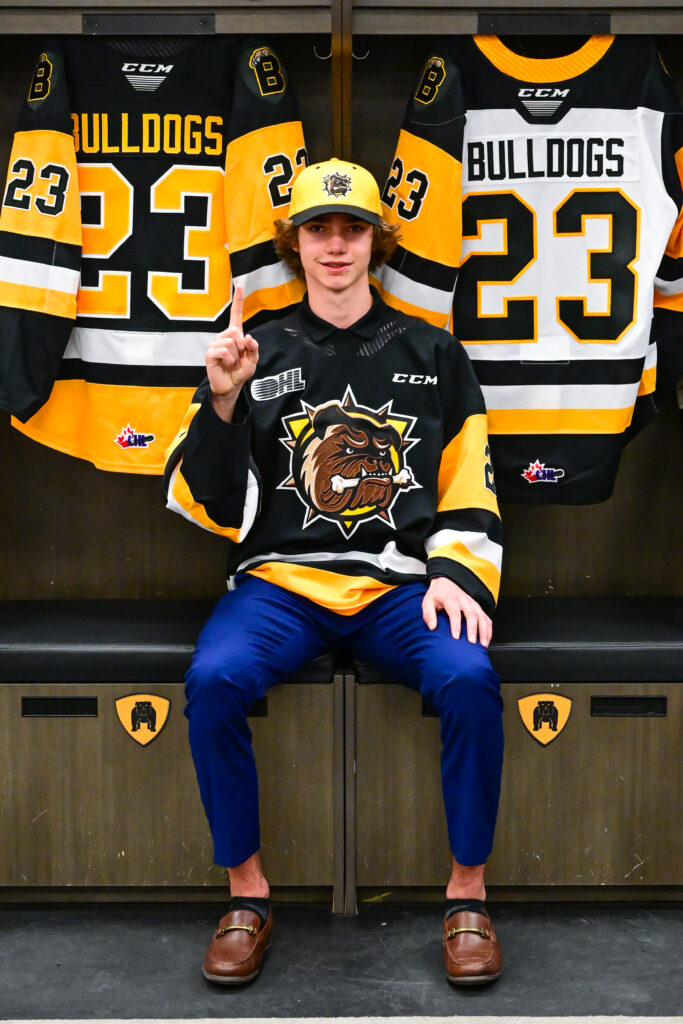 Captaining the Toronto Jr. U16 AAA Canadiens, O'Brien led his team to the 2023 OHL Cup Championship where the right-handed shooting centre was the leading scorer with seven goals and ten assists for 17 points in seven games, on his way to being named tournament MVP.
"Jake exemplifies what we look for in a Bulldog." said Matt Turek, interim General Manager of the Brantford Bulldogs. "Combining high level hockey IQ with his offensive potential and commitment to playing a 200-foot game, Jake stands out as a future leader. The organization is very excited to receive Jake's commitment and we look forward to watching Jake develop both on and off the ice with the Bulldogs."