BRANTFORD – When we went to bed early Tuesday morning, it looked very likely Justin Trudeau's Liberals were on their way to another minority government, but what was very clear here in Brantford-Brant when we turned in was that it is staying Conservative blue.
The riding was considered to be one that was up for grabs since 10-year Conservative incumbent Phil McColeman decided not to run again, but Conservative Larry Brock (above) earned just under 40% of the reported vote just after midnight (close to what McColeman took in 2019) with over three-quarters of local polls reporting. He will be our next MP.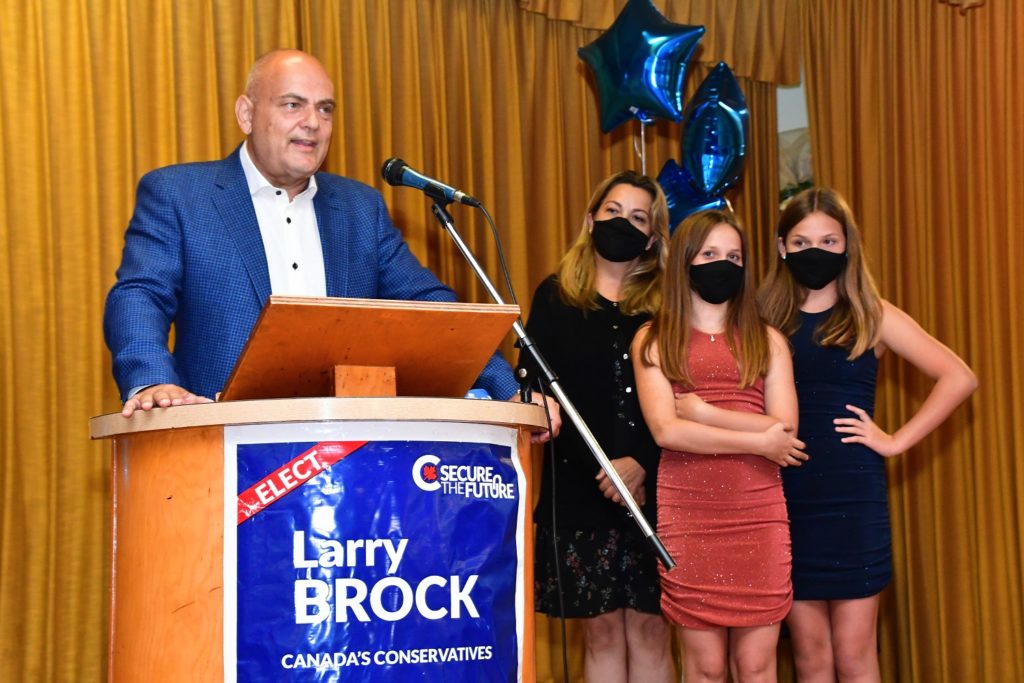 Liberal Alison Macdonald was in second with 28.4% of the vote while NDP candidate Adrienne Roberts was pulling in 21%.
Perhaps surprising is the dramatic rise of the Peoples Party of Canada where local candidate Cole Squire was solidly in fourth place with more than 8% of the vote. The PPC earned less than 2% in the 2019 election. Green Party candidate Karleigh Csordas was tracking with less than 3%, where the party earned 6.4% of Brantford-Brant votes in the 2019 election.
Please click here to see the up-to-date results at Elections Canada.