The Brant Youth Volleyball Club celebrated the end of their 25th indoor season with a banquet at the Polish Community Centre in Brantford. 
Over 200 athletes, family and guests enjoyed a catered meal, which was followed by guest speakers and awards.
Guest speakers were Jonny and Danny Pickett from Wiarton, Ontario.  Both are members of the men's varsity team at the University of Guelph and operate 8×8 Beach Apparel.  Jonny is also a gold medal-winning beach athlete at the 2022 Canada Games, who has represented Canada internationally on the beach and is both an OUA and CIS indoor all-star.  They gave an inspiring and informative talk on how athletes from "small-town Ontario" can achieve their dreams and play at a high level.  
Guests heard from President Rick Beedham's report that the past season saw 107 competitive members and 386 developmental members seeing court action. 32 coaches provided 6,847 volunteer hours which resulted in 21,442 hours of local youth playing volleyball.
The following athletes were recognized for their performance this past season by being awarded the OVA Award of Excellence:
4v4 – Mya McGowan, Emmy Ellis
6v6 – Alexis Teet
TLS Synergy – Claudia Chudyk
TLS Vortex – Maryn Partridge
15 Select – Savannah Earle
15u – Victoria Chan
16u – Leah Richardson
17u – Lizzie Woodhouse
18u – Quinn McLeod
In addition the following team awards were presented:
4v4 – Bridget Davies, Heart Award; Ada Rosebrugh, Hustle Award
6v6 – Alaina Fazari, Heart & Hustle Award; Megan Reeder, A.C.E. Award
TLS Synergy – Jordyn Andree, Coaches' Award; Meara Vezsenyi, Heart & Hustle Award
TLS Vortex – Kiah Elmy, Coaches' Award, Jenna Ugwu, Most Improved Award
15u – Callie Butler, Commitment & Heart Award; Amy MacMillan, Most Improved Award
15 Select – Olivia Walker, Heart & Hustle Award
16u – Alexis Ebert, MVP; Daniella Powell, Most Improved Award
17u – Scarlette Roney, Heart & Hustle Award; Kimberlee Nicholson, MVP Award
18u – Athena Hedley, MVP; Sarah Lawlor, MVP
Major Award Winners
Career Commitment Awards – presented to graduating players with minimum 5 years of playing with BYVC – Casey Logan (5 years), Anna Carter (7 years), Lucia Ausman (7 years), Athena Hedley (8 years)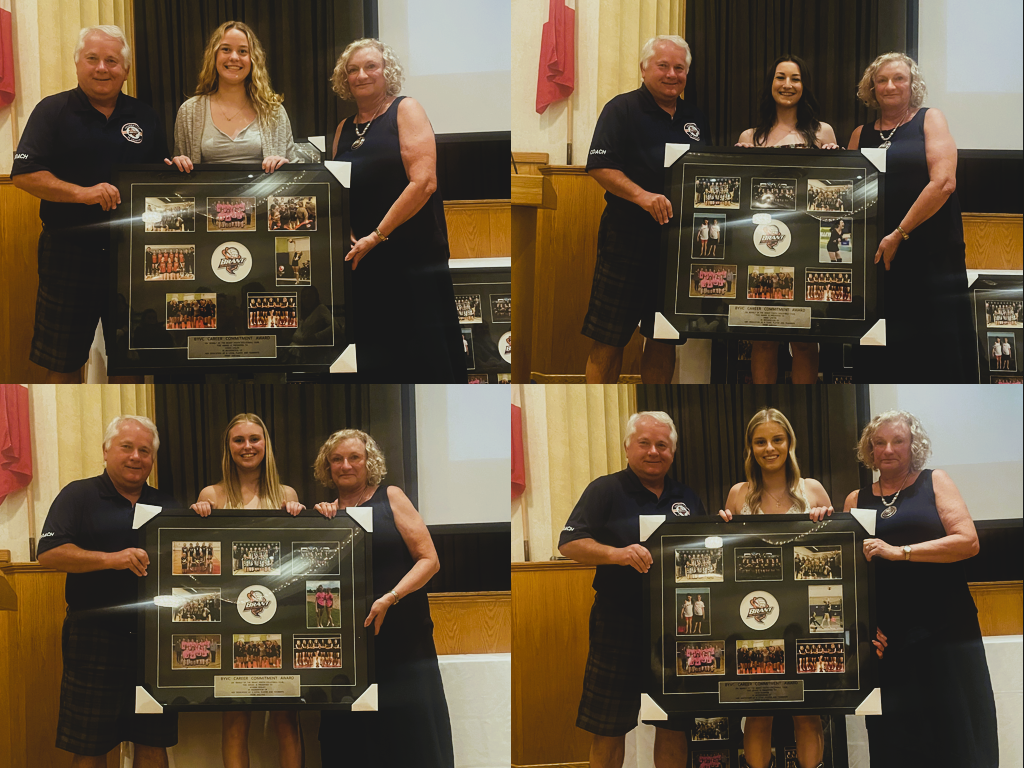 BYVC Service Scholarship – presented to graduating players who have made a significant contribution to BYVC by volunteering their time and assisting with other teams or developmental programs – Athena Hedley, Anna Carter, Lucia Ausman.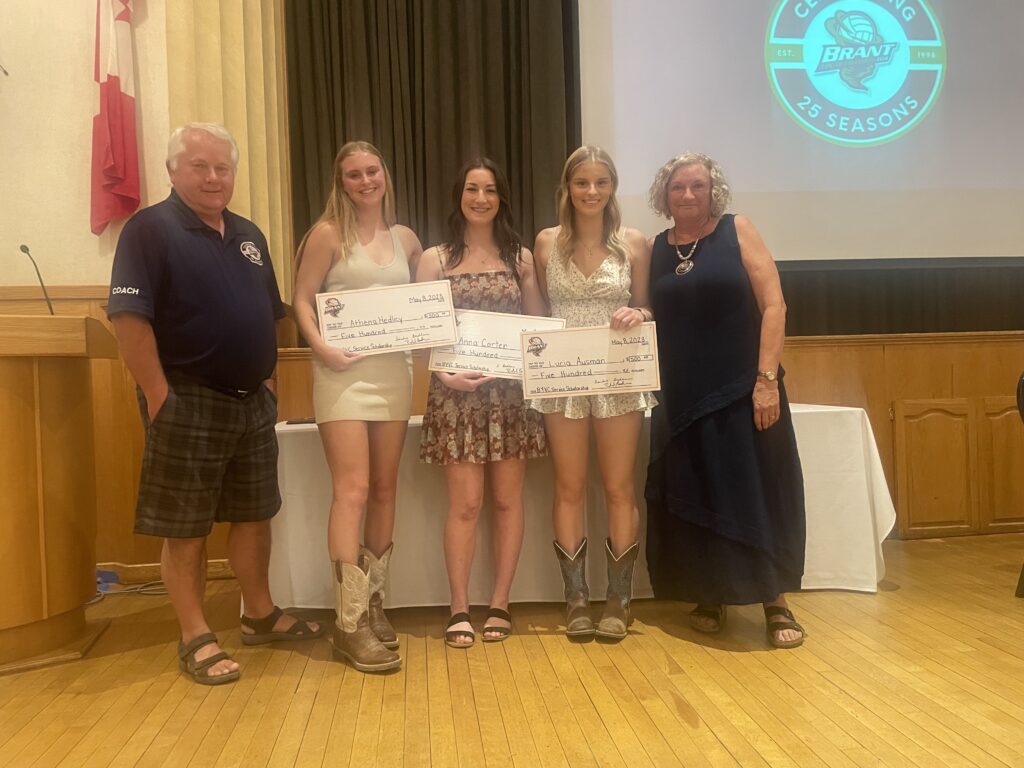 Tryouts for next year's competitive teams will begin in early September.  Registration for developmental programs will be approximately mid September.  Details and registration links will be published on http://www.byvc.ca as they become available.