Community Living organizations from Brant and Six Nations gathered in Harmony Square in Brantford to kick off Community Living Month on Monday, May 9.
"Community Living Month is a time for people across Ontario to celebrate the many successes of creating inclusive communities for people with developmental disabilities," said Debbie Cavers, Executive Director of Community Living Brant. "It's also a time to celebrate the gifts and contributions that people with developmental disabilities make every day."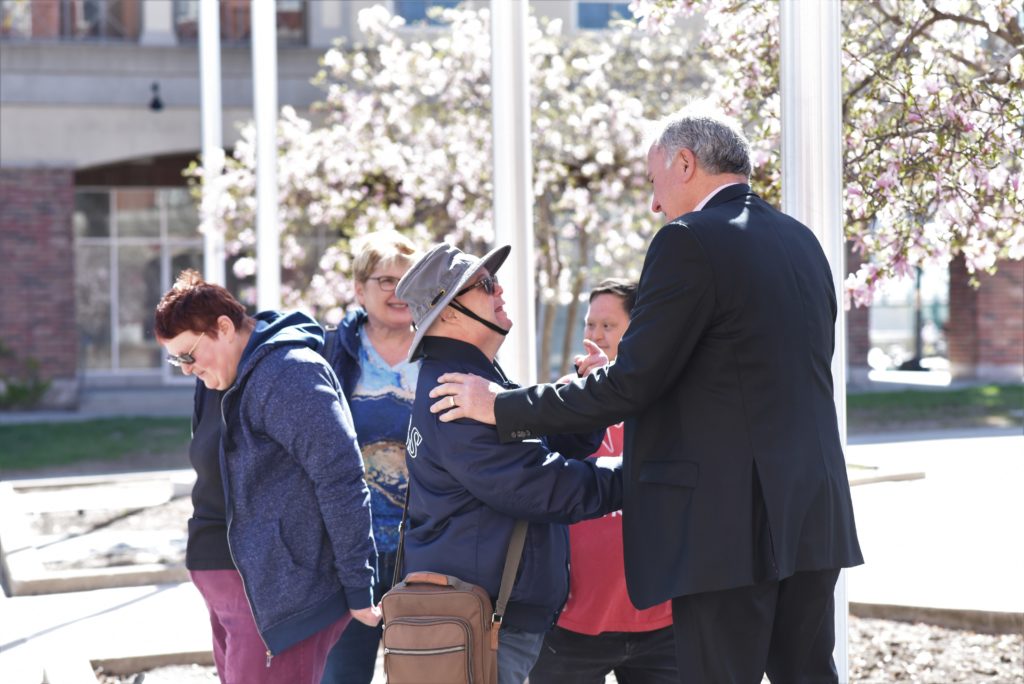 The event welcomed residents of Brantford, Brant and Six Nations to take part in the official flag raising ceremony. Attendees also got to explore an inflatable maze, make custom buttons, chat with Community Living and Belonging Brant staff, and enjoy live music from the Brantford Collegiate Institute's concert band.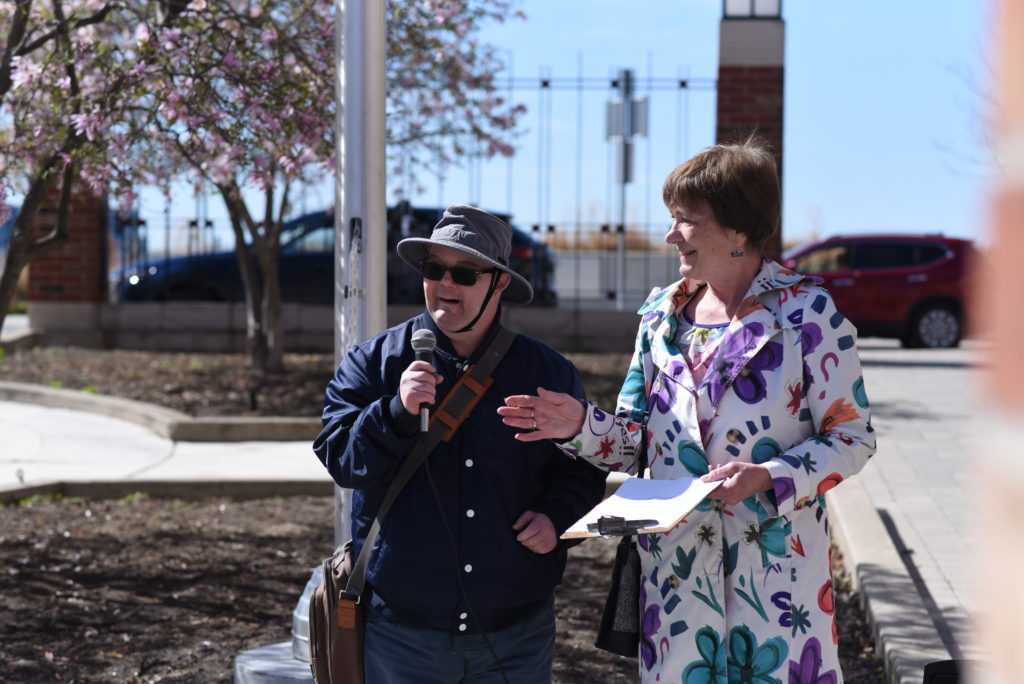 "We are pleased to be here today to recognize Community Living and their continued accomplishments in making our community a welcoming, inclusive community," Brantford Mayor Kevin Davis said, before raising the flag. "A community where everyone belongs, where everyone is valued and where those who have developmental disabilities are receiving the support, assistance and encouragement to help them realize their full potential. If that isn't worth celebrating, I don't know what is."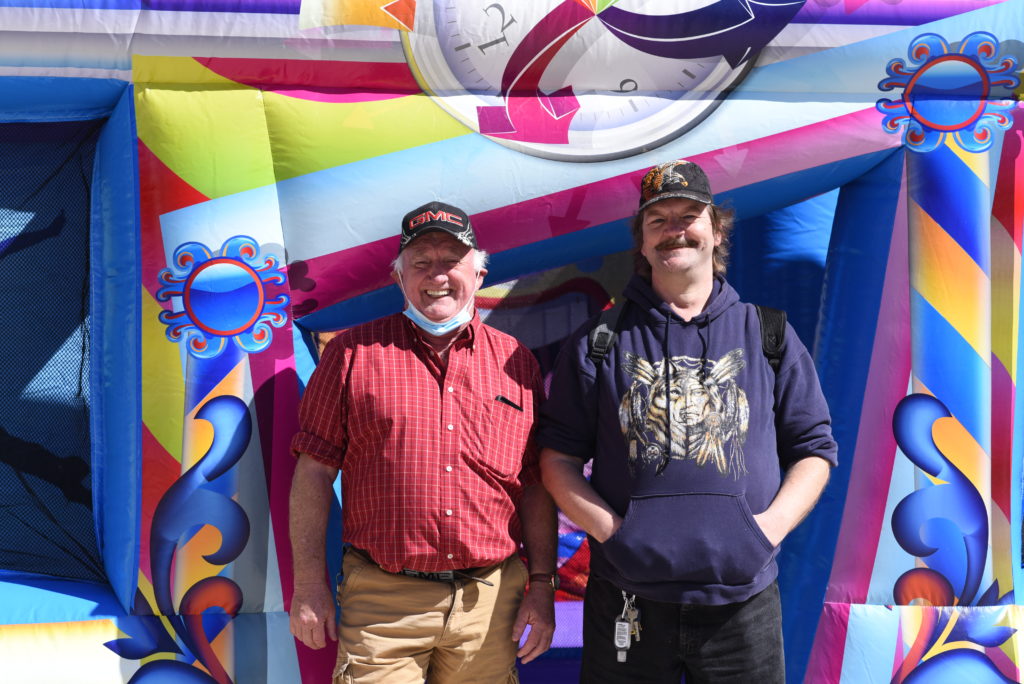 Community Living Brant and Community Living Six Nations are non-profit organizations that serve adults 18 and older living with intellectual and developmental disabilities.
"The last two years have been very challenging to get our individuals out into the community so a day like this is very exciting for us," Joel Jamieson said, community inclusion supervisor for Community Living Six Nations Ronatahskats.
There are over 100 Community Living organizations across Ontario including Brant and Six Nations, with 80,000 individuals participating province-wide.
Community Living Ontario works towards a society where people who have an intellectual disability belong and have equal rights, respect, acceptance, a sense of self-worth and opportunities for growth.