Brant County Ontario Provincial Police (OPP) Crime Unit are investigating an armed robbery that occurred at a financial institution in the village of St. George on Thursday, January 12, 2023.
Members of the Brant County Ontario Provincial Police (OPP) responded to a robbery at a business on Beverly Street West in the County of Brant at approximately 3:33 p.m. on Thursday.
Three unidentified suspects attended the business and assaulted an employee while brandishing what appeared to be firearms and an edged weapon. One person received minor injuries and was treated at an area hospital.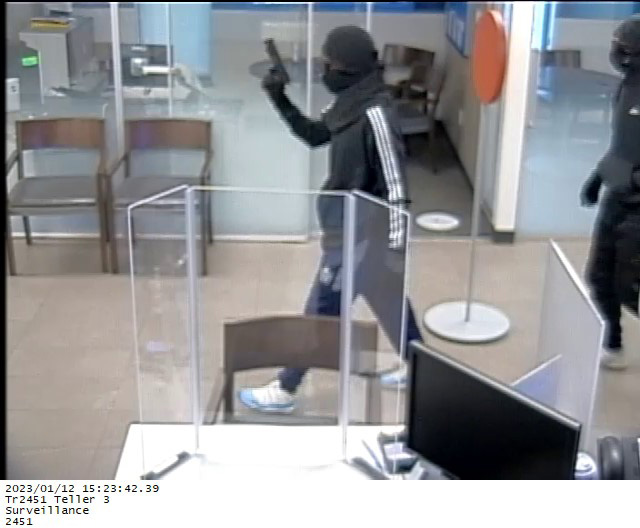 The suspects fled the business with an unknown quantity of Canadian and American currency in a black Subaru mid-size SUV that was observed driving southbound on Main Street and was later recovered on King William Street near Victor Boulevard.