Multi-talented filmmaker Jessie Anthony knew from a young age what is wanted to do for the rest of her life and it involved telling stories.
Anthony's love of performing and storytelling started at home.
"I remember from when I was young, my grandma [and] my aunties were singers, songwriters and poets. There was always music around, [and although] I was never musically inclined, that would be my first influence as a form of storytelling…I knew from then I wanted to tell stories," said Anthony.
Anthony, who hailed from the Onondaga Nation, Beaver clan on the Six Nations of the Grand River, continued, "I saw how [their music and poems] made people feel [and] how everybody joined in…I liked that. And also hearing an elder tell me about my grandma in [the] residential school [and] how she used to speak with me…that's a storytelling influence there."
All throughout elementary and high school, Anthony continued to explore ways of telling stories, especially through plays.
"In high school, a teacher informed me that I could do this in post-secondary [and] I applied to a couple of colleges in Ontario. I got into Fanshawe College, which had a brand-new theater performance program. I loved it [and] received my diploma in performing arts," said Anthony.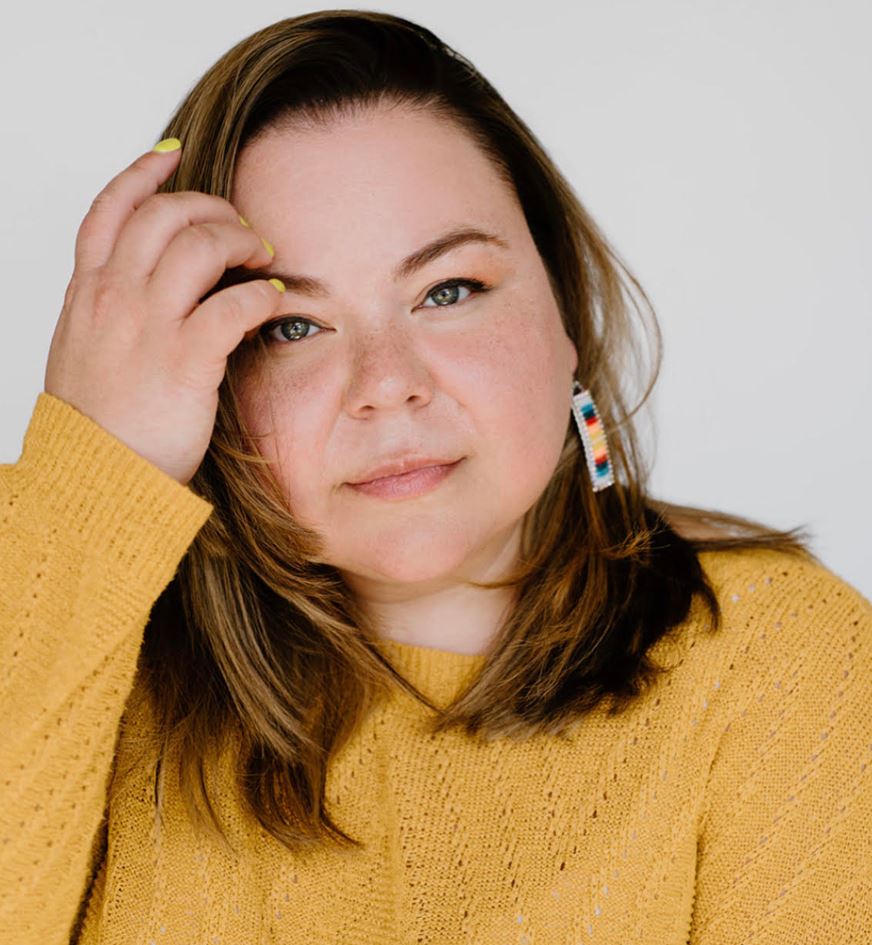 After that, Anthony took a break for a short time before being encouraged by a friend to move to Vancouver. Anthony then started to look for opportunities in order to learn more about filmmaking.
"I looked at some schools and programs, and one of them was the Vancouver Film School. A program they had was writing for TV. I applied, and they got back to me and [they] decided to give me a scholarship to the acting for film and television program," said Anthony.
Anthony continued, "After funding fell into place, I moved out to Vancouver to take that one-year acting program at the Vancouver Film School. [I took this] class [which] allowed you [to be] the director, [and] somebody else on camera [to do different roles]…and I really liked being a part of the crew…it just called me."
After graduation, Anthony started to do some research and try to find other educational pathways to augment her knowledge of filmmaking. She then decided on Capilano University.
"I applied there for the indigenous Independent Filmmaking Program and in the meantime, I packed all my stuff up and went back home to Six Nations," noted Anthony.
Yet Anthony wouldn't be away long; Anthony got accepted into the program and ended up going to back British Columbia.
"That was like the first day of the rest of my life because I was so engaged in the idea of filmmaking, creating a concept and executing it from script grading [and] organizing the whole production to being on set and filming and then producing it, editing it and then screening it," explained Anthony.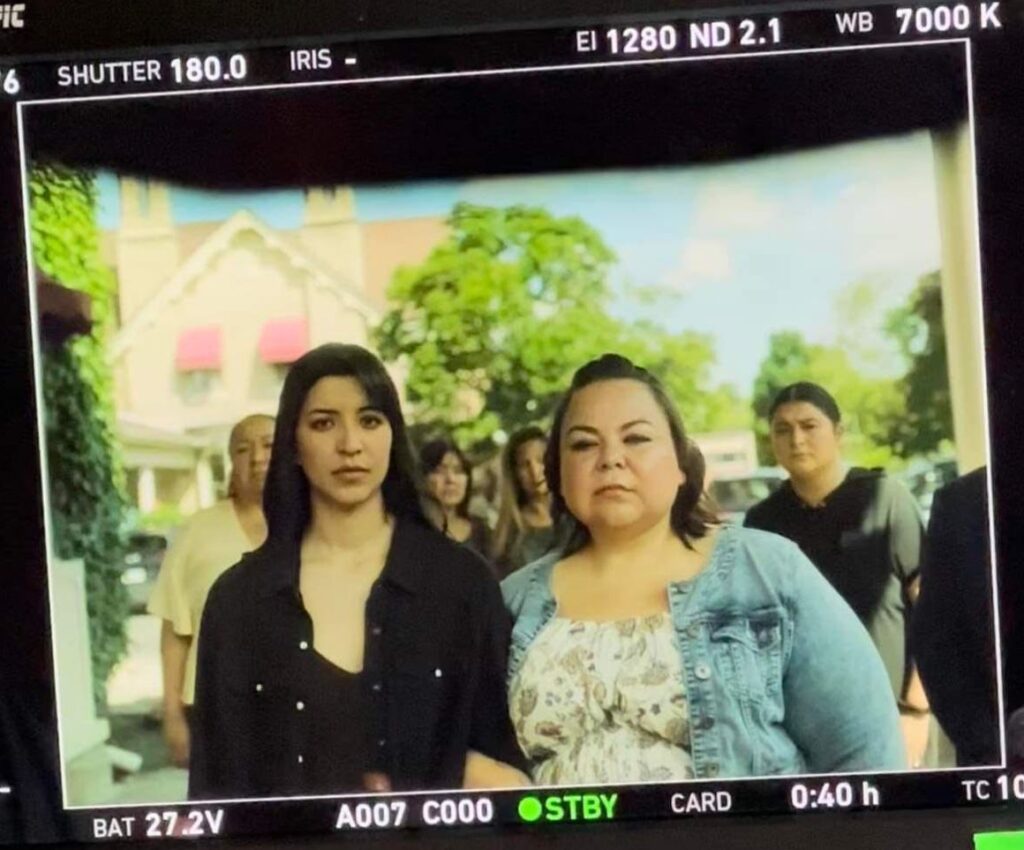 Anthony excelled in the program. "I never thought I would ever go to university, let alone have a 4.0 GPA. So that's when I really knew I was supposed to make films," said Anthony.
"In my second year, I applied to the Telefilm Canada Talent to Watch program…there were nine applicants, I was one of the two out of the nine that got $125,000 grants for my first feature film, so I hadn't even made anything yet, other than some class projects, and then I got this feature film award funding [for (Brother, I Cry]," noted Anthony.
"I wrote 'Brother, I Cry' my feature in 2018 and it was filmed in 18 days. It wasn't released until August 2020 [because] COVID had hit…[however] the film won at the Vancouver International Film Festival [and] I received B.C. Emerging Filmmakers Award at [that] Film Festival [as well and] the Audience Choice Award in the 2020 imagineNative Film Festival."
Anthony explained the 'Brother, I Cry's' story. "The story itself is a representation and a conversation around opioid addiction [and] about being an enabler and loving an addict. [As well as] watching indigenous families struggle through intergenerational trauma…it was this young man's struggle…and him and his sister and their relationship," explained Anthony.
'Brother, I Cry' came from Anthony's personal experience.
"It came from my own experiences of loving addicts [and] being surrounded by people who are coping with the environments that they've had to grow up in. And then my own coping of, enabling and trying…to save everybody. My fear was that I would find my brother overdosed…so, I wrote this movie to show him all of my fears on screen," expressed Anthony.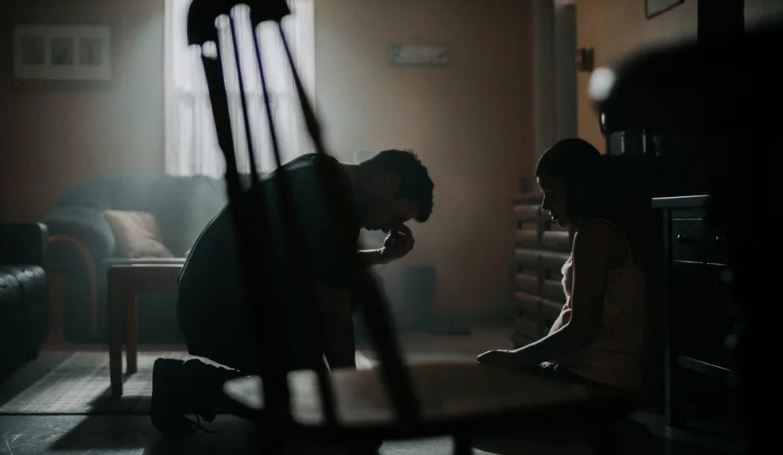 Anthony's film hit a nerve with many people.
"I got a lot of personal inboxes from friends and family. And some people I don't even know about relating to the story that they saw themselves in the story, or that they felt so alone until they watched the story…And that's why I wanted to create a dialogue about it," Anthony related.
Currently, Anthony has completed a host of projects, many of which are in post-production right now.
"I just finished directing a short film in Brantford, Ontario which is a story about when my cousin passed away [and] stressing in getting ready for her funeral…[and] I have a feature documentary with CBC that is in post-production right now around reconciliation. And then I have a short documentary that's in the festival run right now about the Grand River, which is going to hopefully lead to a bigger feature documentary about our river," said Anthony.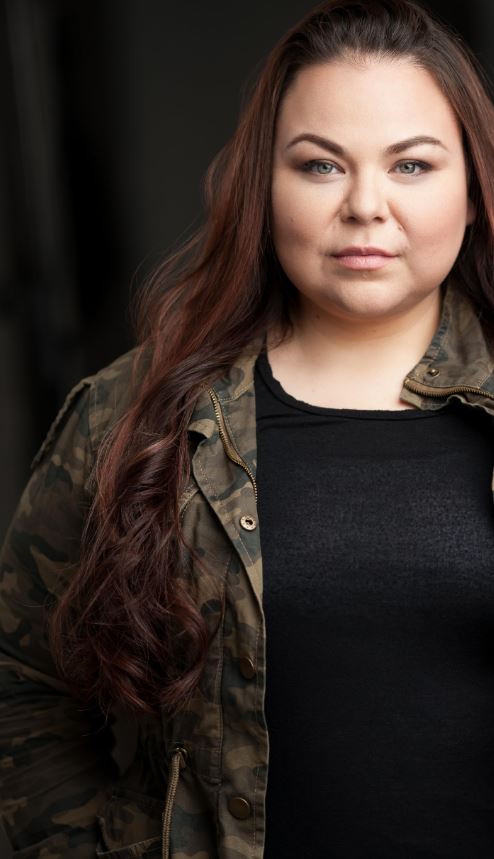 Along with her film work, Anthony then touched upon her continued educational journey. "I'm currently enrolled in the Institute of American Indian Art in Santa Fe, New Mexico. And I'm in the creative writing MFA with a focus on screenwriting,' noted Anthony.
However, Anthony's success has been a strong blend of her dedication, creativity, and hard work, it also involved a few other key ingredients including valuing others as well as being kind.
"In this industry, there's just not enough kindness…You never know how someone feels when they show up, and this industry doesn't value people who [have] helped make these movies …And I look at my whole entire crew…and I thank them for being there [and] being my collaborators," said Anthony.