The St. Catharines Athletics spoiled the Six Nations Arrows third period comeback in an 11-10 overtime win in Ontario Junior Lacrosse League (OJLL) action on Monday, May 23. 
The Athletics got ahead quickly in the first scoring three goals in the opening four minutes. The Arrows got one back 20 seconds later, but St. Catharines continued to pile on adding three more in the second half of the first.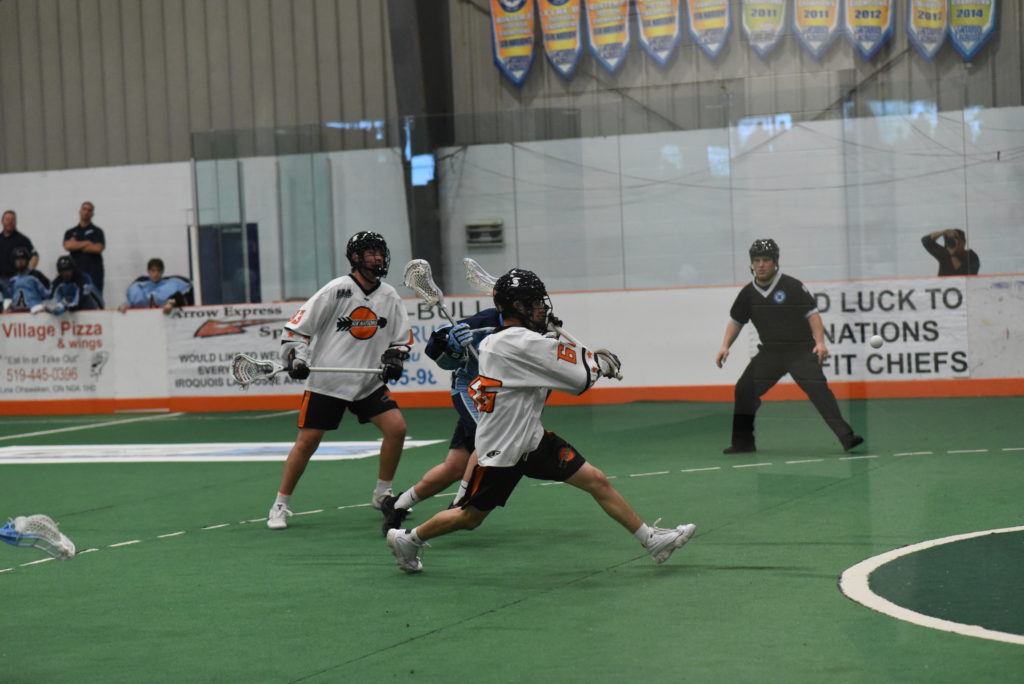 Six Nations added their second of the game with 36 seconds remaining in the period after pulling their goalie on a delayed Athletics penalty.
Down by four to start the second period, the Arrows drew a penalty in the opening seconds. Unable to capitalize on the man advantage, the home team used their momentum to score seconds after the penalty ended. The Athletics responded quickly before the Arrows added another two of their own.
St. Catharines responded with three back to back goals at the end of the second, carrying a 10-5 lead into the third.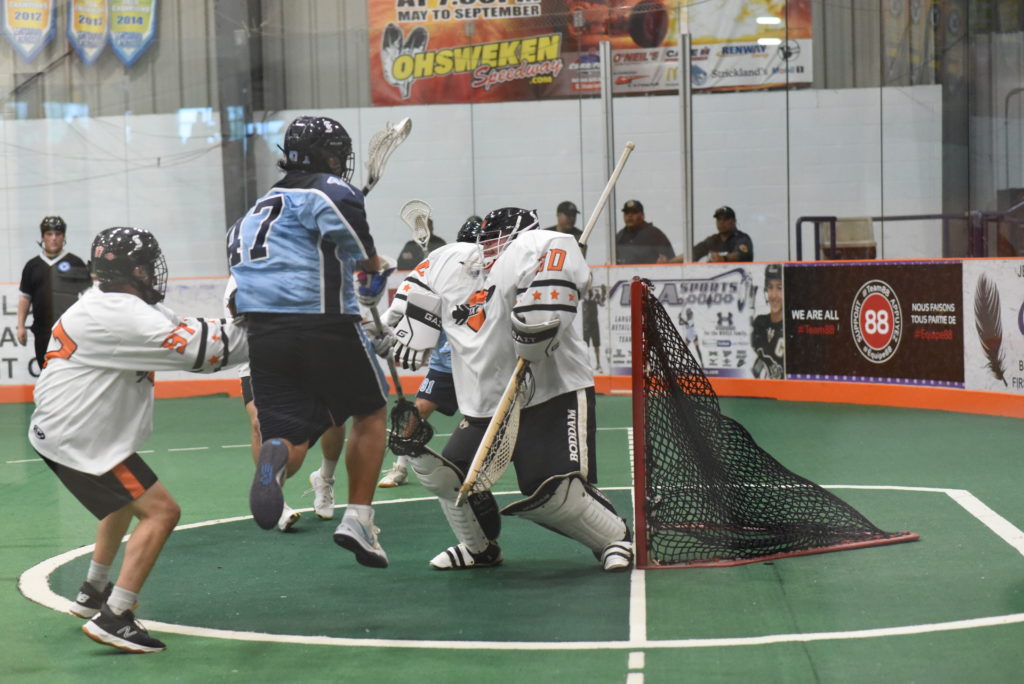 The Arrows came out flying in the third, scoring two goals less than two minutes into the period. They continued to build on their momentum to score three more unanswered goals to tie the game at 10 with five minutes remaining in regulation. Each team had chances to take the lead in the final minutes but the goalies held on to send it to overtime.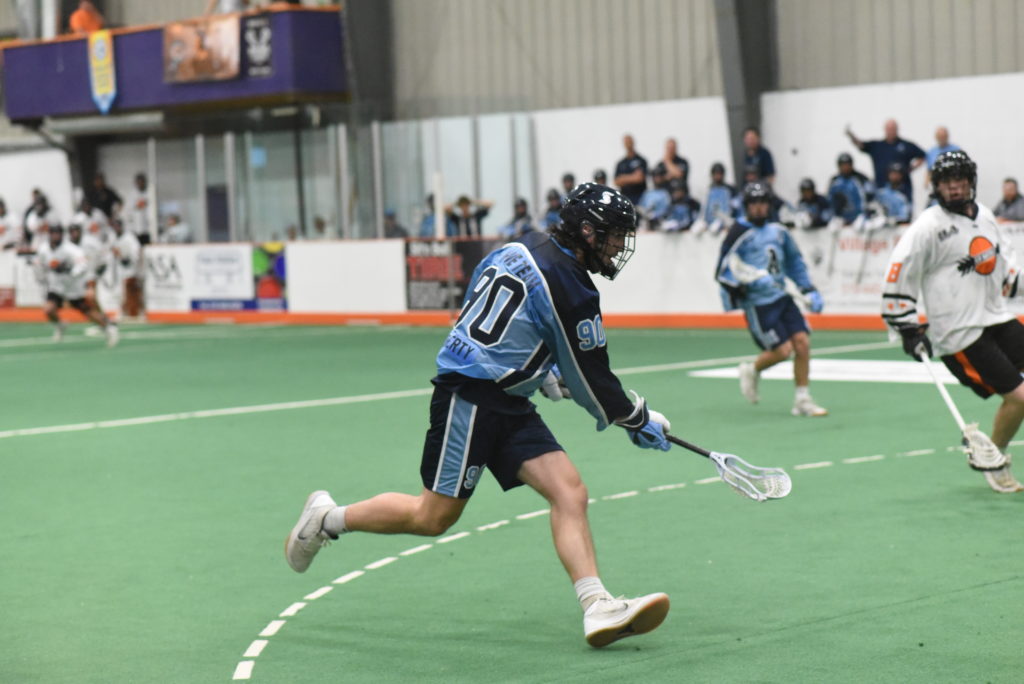 Less than three minutes into sudden death overtime, the Athletics netted the game-winning goal to give the Arrows their fourth straight loss to start the season.
St. Catharines' forward Efrain Barreto was awarded player of the game for his team, with one goal and four assists while defenseman Aiden Fearn was named the Arrows player of the game.