The Burford Bulldogs lost their seventh straight game in an 8-0 loss to the Wellesley Apple Jacks on Sunday, November 14.
The Apple Jacks did not take long to prove why they sit at the top of the South Doherty division, coming out flying and scoring their first of the game just thirty seconds into the first period.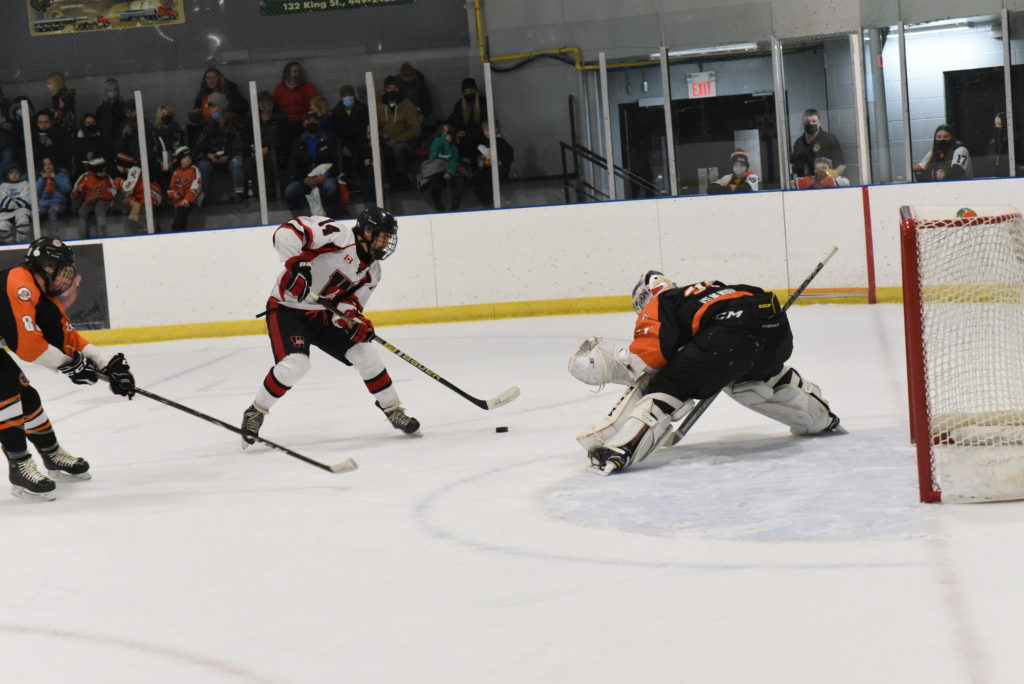 The Bulldogs responded to the goal with strong offensive chances of their own, but moments later the Apple Jacks battled back into Burford's zone to extend their lead to 2-0.
The Apple Jacks use the momentum built in the opening half of the first, dominating play for the next 10 minutes. Great net front presence led to their third goal sneaking past Bulldogs goaltender Caleb Ursu.
An interaction at centre ice with some pushing and shoving led to three penalties, two to Wellesley and one to Burford with 2:18 remaining in the first. The teams each killed off their penalties and the Apple Jacks led 3-0 at the end of the first.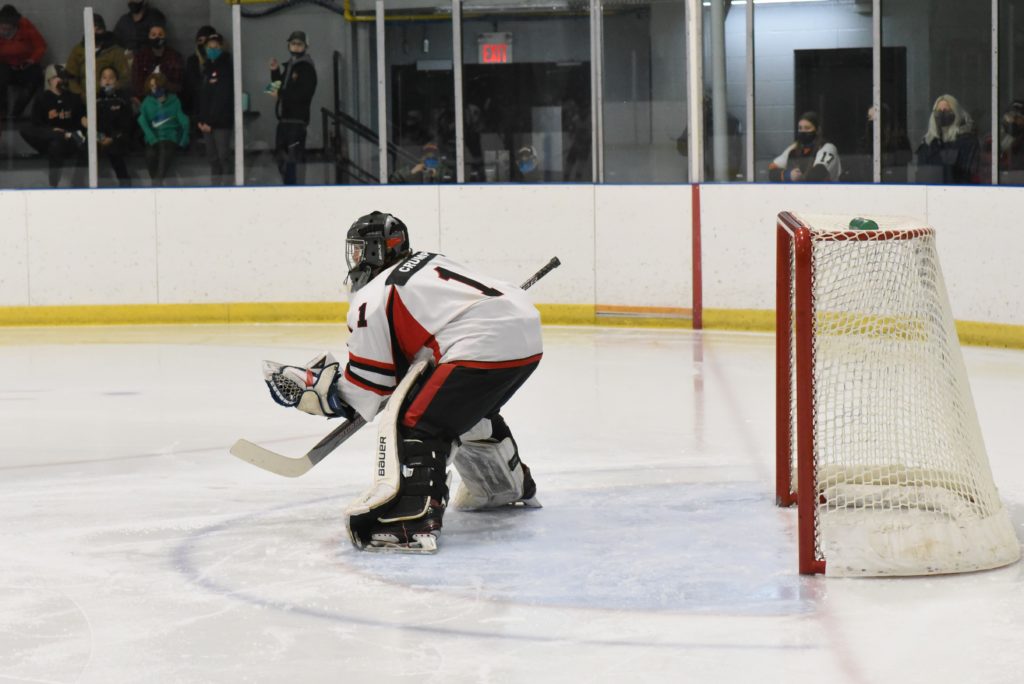 Wellesley kept the pressure on the Bulldogs to start the second. The Apple Jacks extended their lead to 4-0 less than two minutes into the period.
The Bulldogs fought to make offensive plays, but the Apple Jacks always seemed to be one step ahead.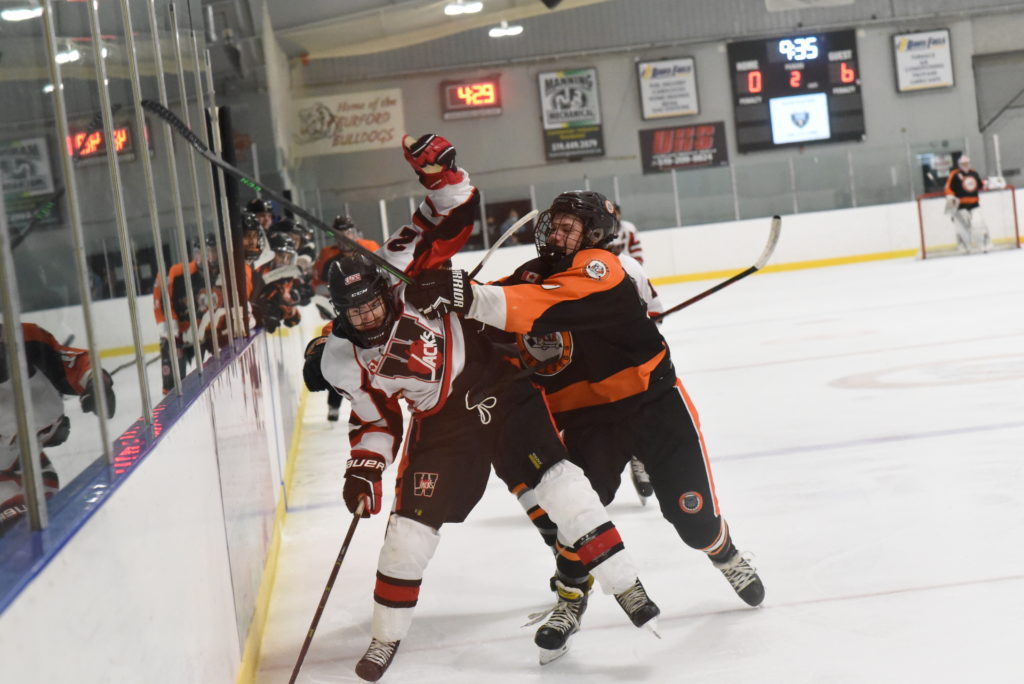 With no sight of them slowing down, Wellesley netted their fifth and sixth goals of the game two minutes apart at the eight and 10 minute marks of the second period.
The Bulldogs received two minutes for holding and the Apple Jacks netted their seventh of the game seconds after Burford killed off the penalty.
The Bulldogs were down 7-0 heading into the third period. The home team started fast in the final stretch, working hard to get on the board. The energy level doesn't last long but big saves by Ursu kept the score frozen.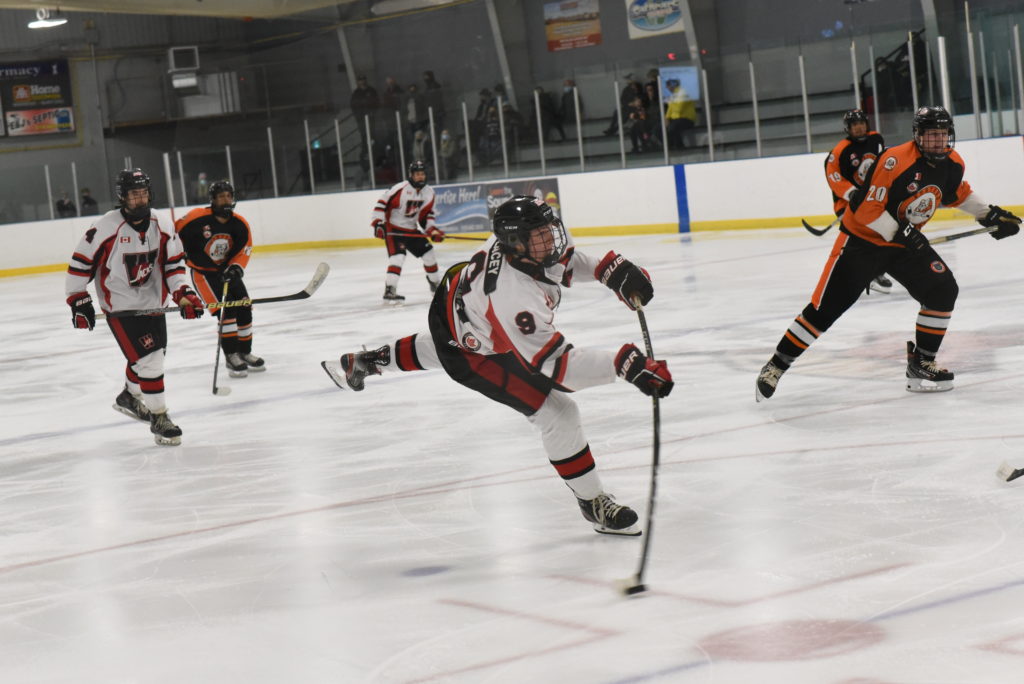 The Apple Jacks dominated for the remainder of the game, with the Bulldogs only managing five shots on Wellesley goaltender Will Crump in the third. They topped off their win with a goal in the last minute to make the final score 8-0.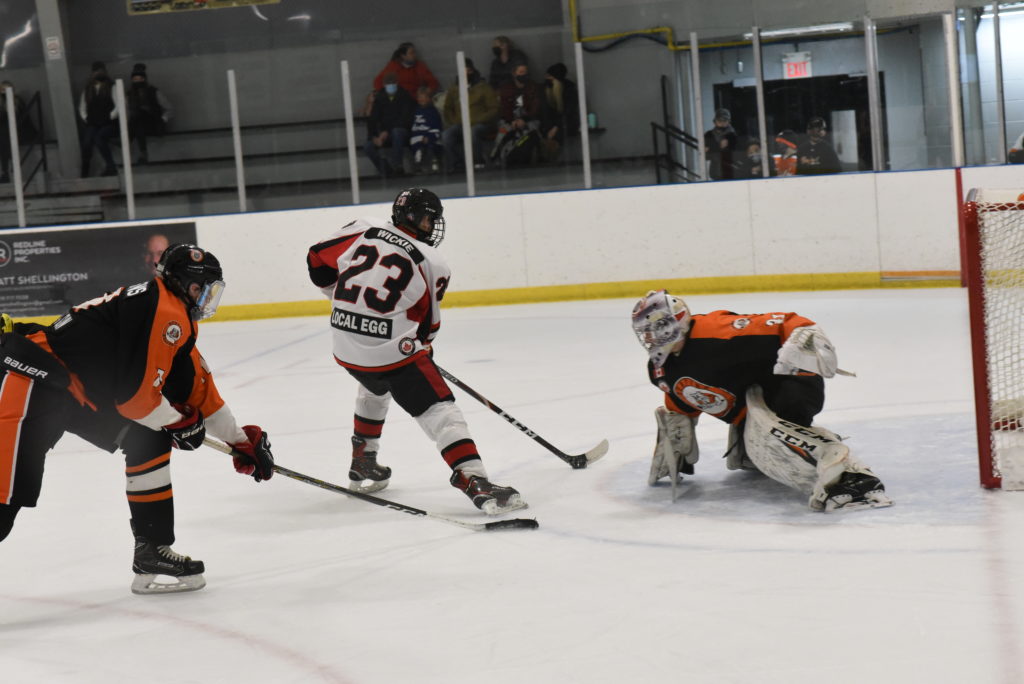 Crump made 21 saves in his first shutout of the season, while Ursu made 46 saves on 54 shots in the Bulldogs loss.