Assumption College School Lions remain undefeated this season after their 26-17 win against the Brantford Collegiate Institute Mustangs in senior boys' football action on Thursday, October 14.
The Lions improved to 3-0 while the Mustangs dropped to 0-3 to start the season.
Both teams came out strong in the first quarter, battling back and forth. The Mustangs struck first, taking a 7-0 lead with nearly two and a half minutes to go in the first quarter.
The Lions rallied quickly, heading down the field as time expired in the first quarter. After swapping ends, the Lions scored a touchdown on the first play of the second quarter to tie the game at seven.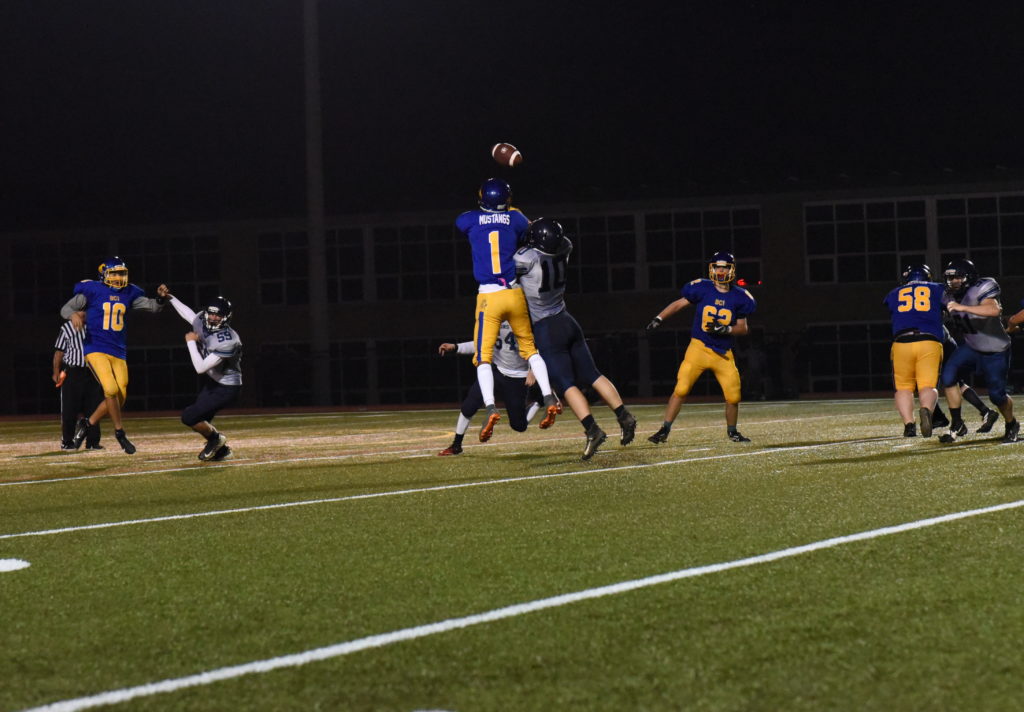 After being threatened at their goal line, the Mustangs took a safety and gave the Lions a 9-7 lead. Moments later, they chose to take another safety, improving the Lions lead to 11-7.
The Lions extended their lead to 18-7 with another touchdown with less than three minutes to go in the half.
Seconds after the Mustangs took possession of the ball, the Lions picked off a screen pass from and ran the ball within 15 yards of the endzone.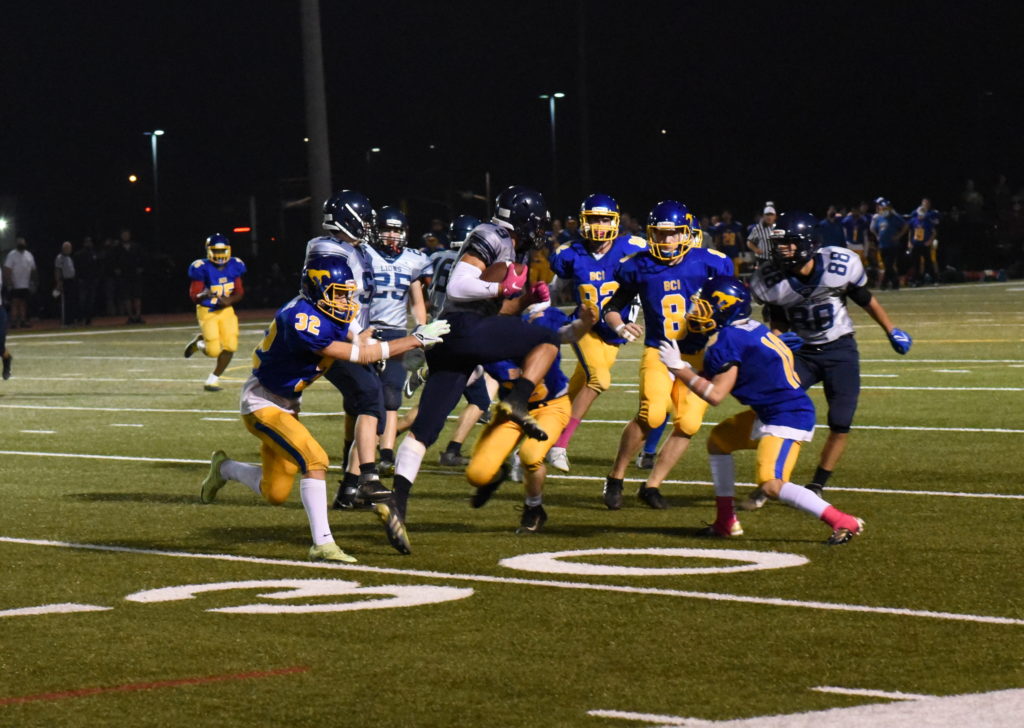 The Lions could not capitalize on the extra opportunity and hit the post on their field goal attempt.
At the end of the half, the Mustangs trailed the Lions 18-7.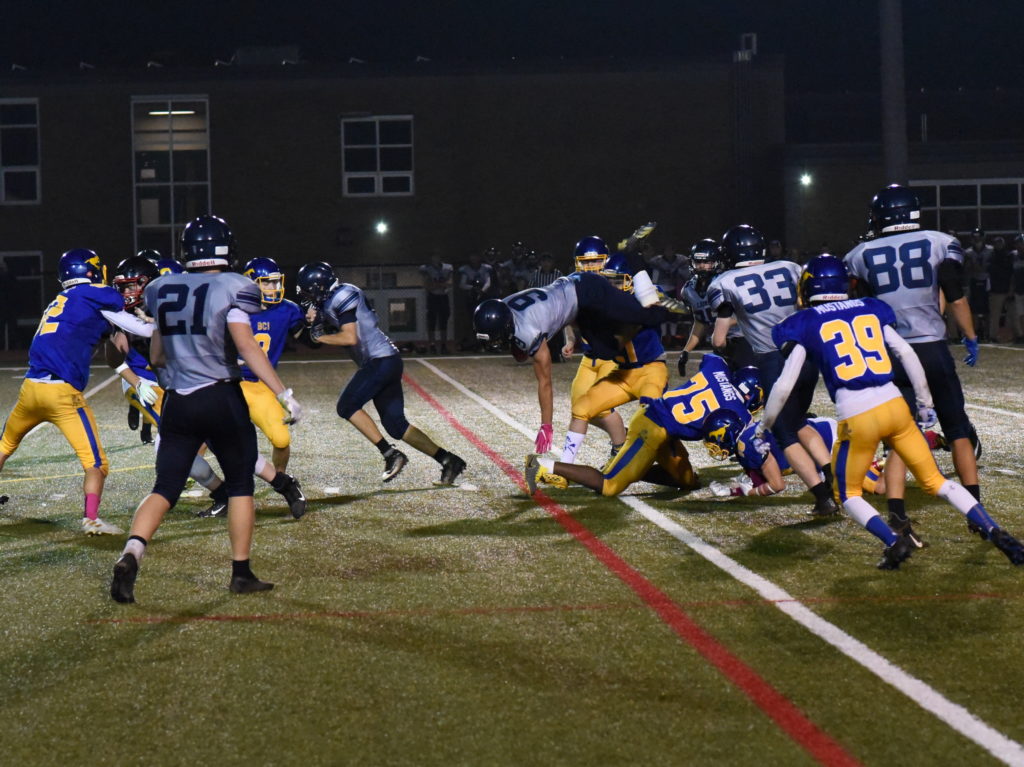 Both teams were slow to start the second half of the game but the Mustangs got on the board halfway into the third quarter with a field goal to make it 18-10.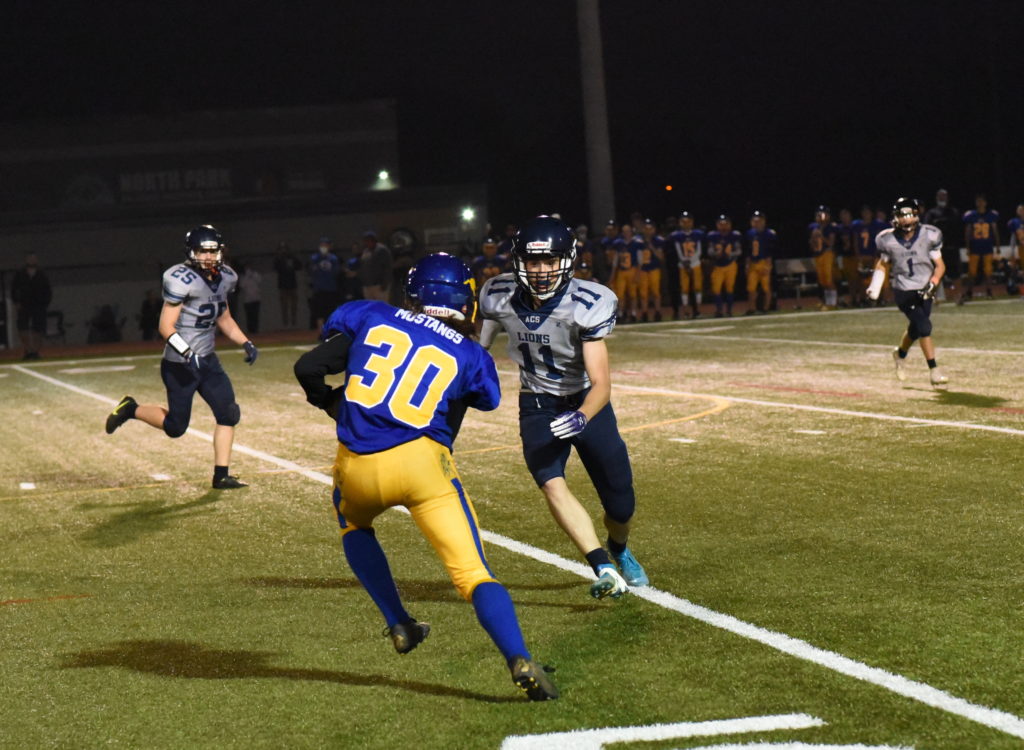 The Lions appeared to feel the pressure of a potential Mustangs comeback as they headed back down to field to extend their lead to 25-10 with a touchdown. ACS held onto their lead to end the third quarter.
The Mustangs couldn't be counted out yet as they came out strong for the final quarter. They got back into the game with a touchdown, improving the score to 25-17.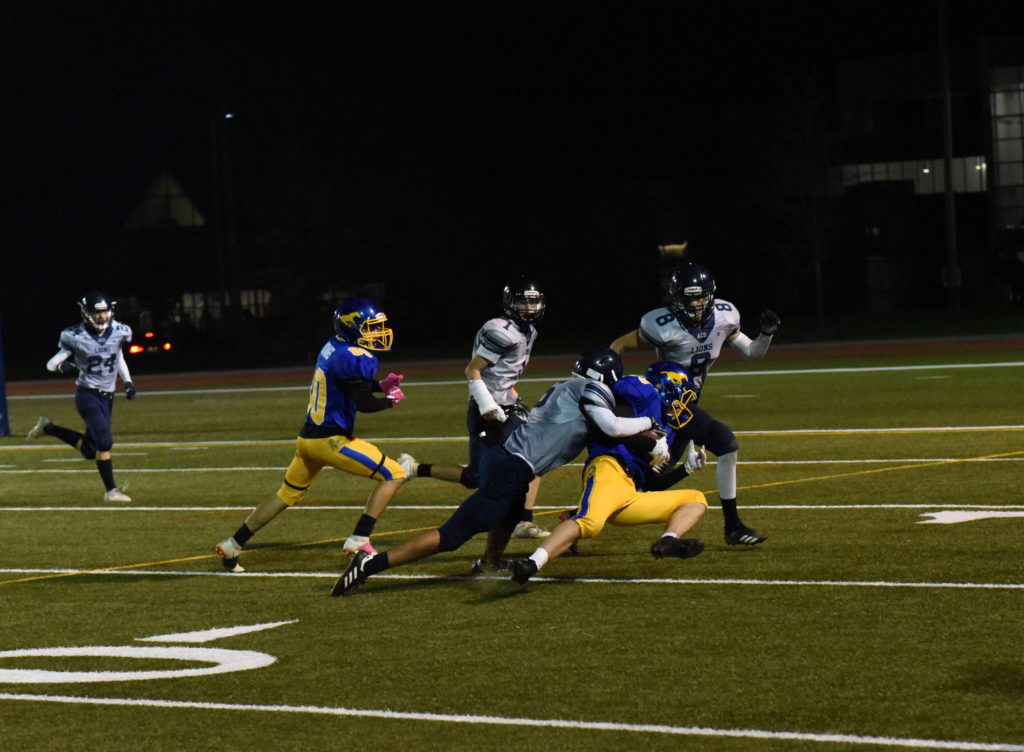 Both teams fought hard for the rest of the quarter. On a field goal attempt, the Lions got a rouge to add an extra point to their lead.
As the rain started, the clock ticked down on a hard fought game. The final score was 26-17 in favour of the Lions.