The Brantford 99ers topped the Burlington Cougars 4-3 in Ontario Junior Hockey League (OJHL) action on Thursday, November 18.
After a 25 minute delay due to zamboni issues, both teams hit the ice flying to start the game. The Cougars struck first to take a 1-0 lead just 43 seconds into the first period. The 99ers didn't take long to respond, netting their first of the game to even up the score a minute later. The teams battled it out in the neutral zone after the tying goal before Burlington got a break into the offensive zone. The Cougars showed their patience, waiting for the defence to commit to a play before firing a shot past 99ers goalie Ben Bonisteel to take a 2-1 lead.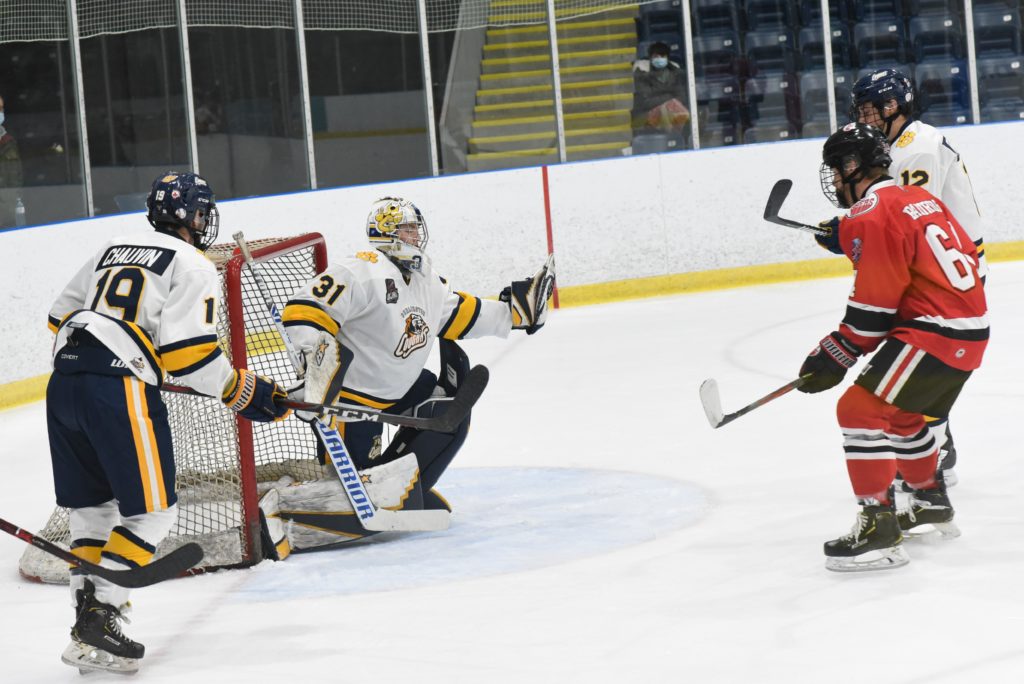 The 99ers had three back-to-back power play opportunities to tie the game, but their units struggled to put plays together against Burlington's defence. The Cougars held onto their 2-1 lead after 20 minutes.
The 99ers started the second period with 15 seconds left of a power play. Burlington killed off the penalty, but Brantford used the momentum from the man advantage to tie the game at two.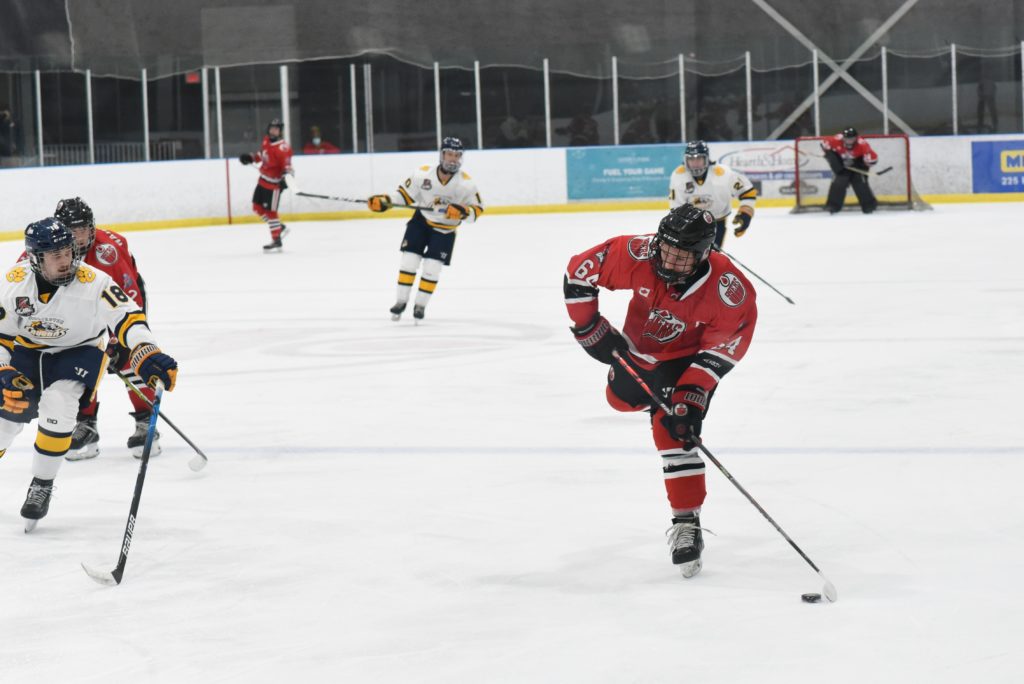 The 99ers power play units continued to struggle during their fourth man advantage of the game. Minutes after the Cougars killed off the penalty, the hometown team scored to take their first lead of the game.
After taking penalties a minute apart, Brantford dominated at four-on-four before killing off the second half of a penalty.
The 99ers extended their lead to 4-2 just before the second period came to an end.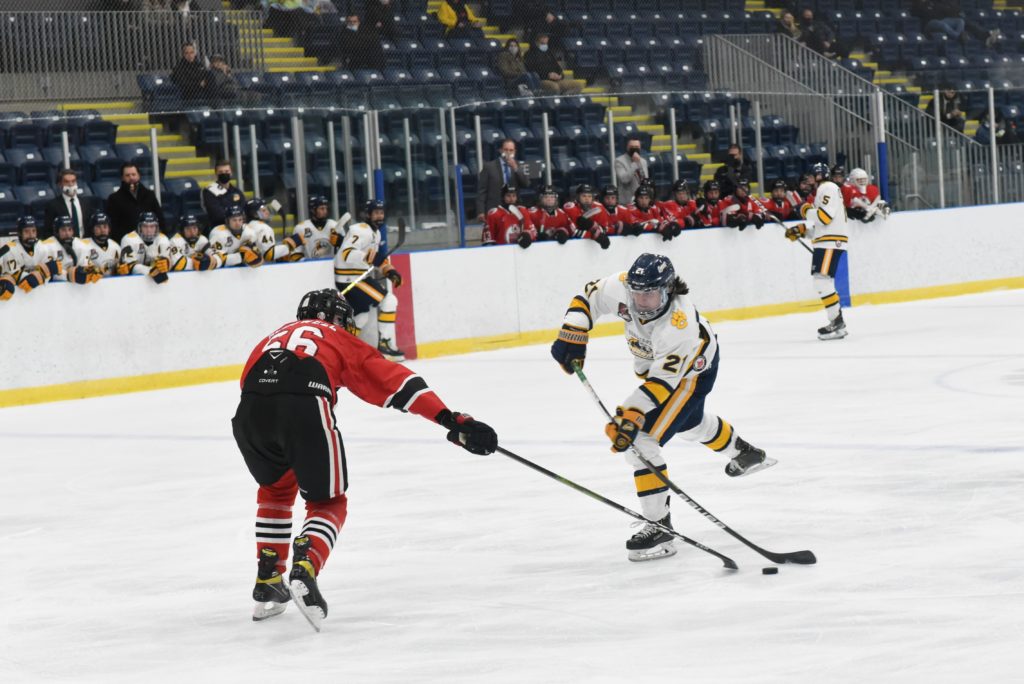 Trailing by two, the Cougars dominated in the third period, challenging Bonisteel every chance they got.
The teams each killed off a penalty in the first half of the final period. The 99ers powerplay was 0-6 during the game, while the Cougars was 0-3.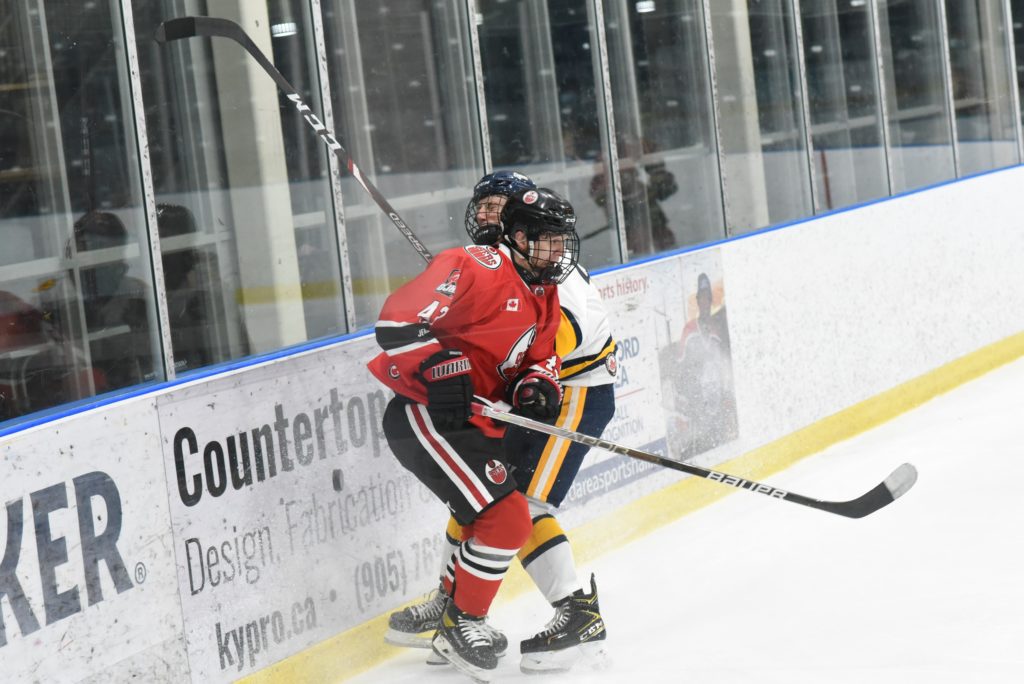 The Cougars looked hungry for a comeback, scoring with five minutes left to come with one goal. Burlington pulled their goalie Zach Dietz to put them at six-on-five for the final minute of the game. Despite the Cougars attempt at a third period comeback, Bonisteel stood tall for the 99ers to seal the win, 4-3. He made 35 saves on 38 shots in the win, while Dietz stopped 15 of 19 at the other end of the ice.
Easton Wainwright was named the first star of the game, leading the 99ers to victory with two goals and two assists.