The Brantford 99ers held on for a 4-3 win over the Milton Menace in Junior A hockey action on Thursday, November 11.
After a short Remembrance Day ceremony, the puck dropped and the game was underway.
The 99ers didn't take long to get going, taking a 1-0 lead with an unassisted goal 25 seconds into the game. The Menace responded to the goal with fast plays, but the 99ers showed they weren't letting them walk into their offensive zone without facing big, physical plays.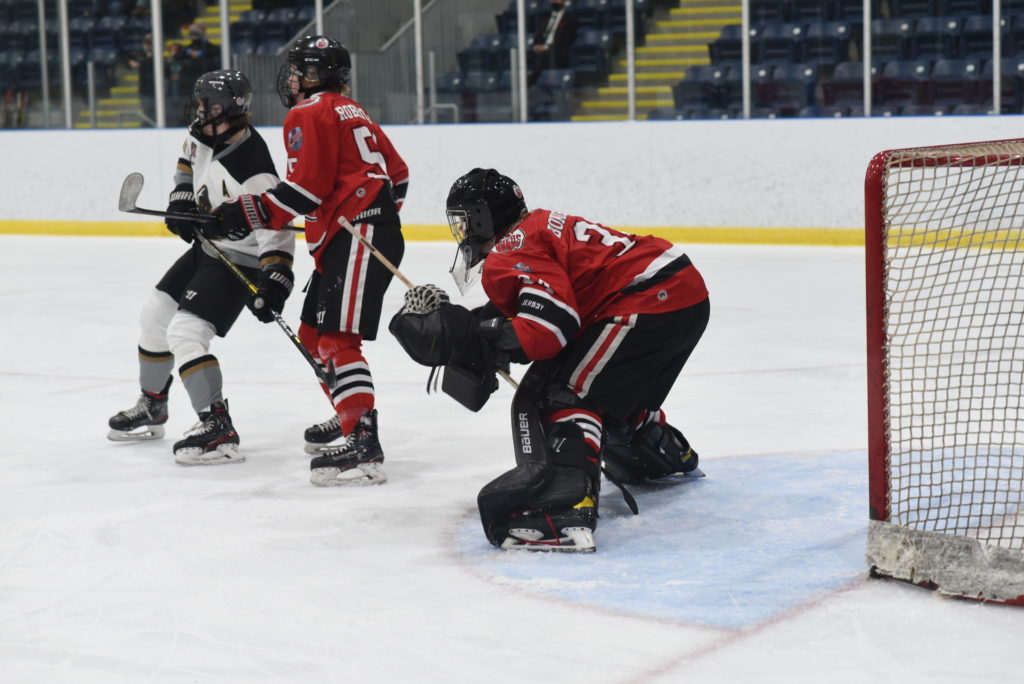 The Menace got an opportunity to tie the game up with a power play, but seconds into it they took a penalty of their own, resulting in 4-on-4 play for 1:49. Both teams had chances during this time but neither could get one past the goaltenders. Each team killed off another penalty in the next few minutes of the period before Milton tied it up at one on their third power play of the game. The Menace kept their momentum after the goal until they took a penalty of their own to give Brantford the man advantage. The first came to an end with 11 seconds left of the power play.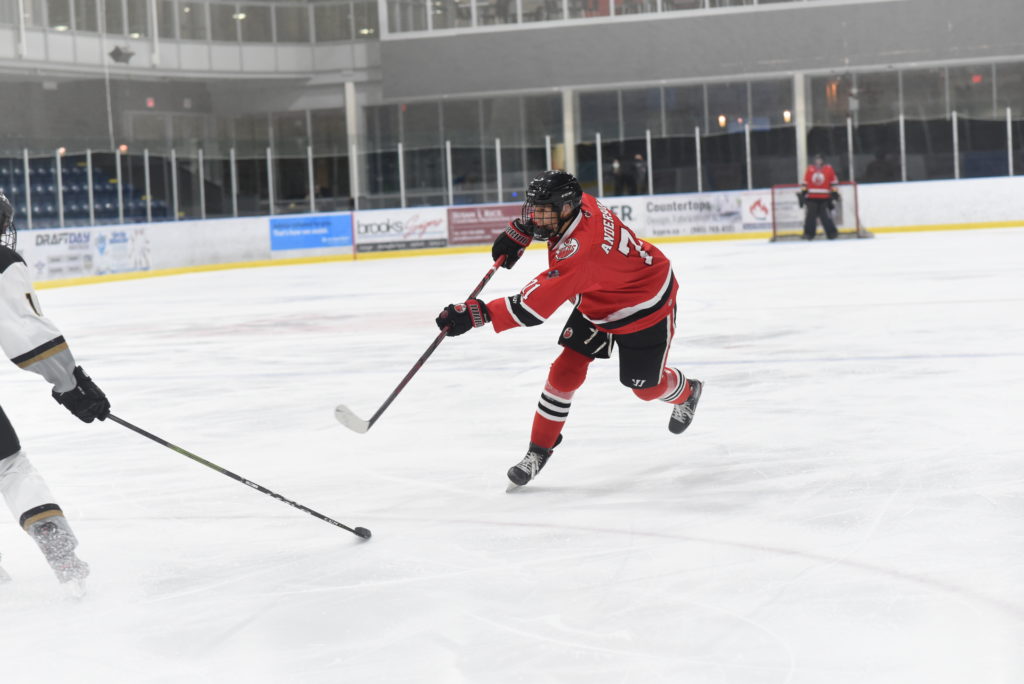 Milton killed off the final seconds of the penalty to kick off the second. The opening minutes of the period were very well balanced between the teams. The 99ers broke through eight minutes into the second to regain their one goal lead. The hometown team kept their momentum after their goal with another great chance that hit the post. Brantford extended their lead to 3-1 with 6 minutes left in the second period. The 99ers continued to dominate and the Menace bench called a timeout with two minutes to play before the second intermission. The timeout gave the Menace a burst of life, but 99ers goaltender Ben Bonisteel stood his ground to keep the score at 3-1 heading into the third.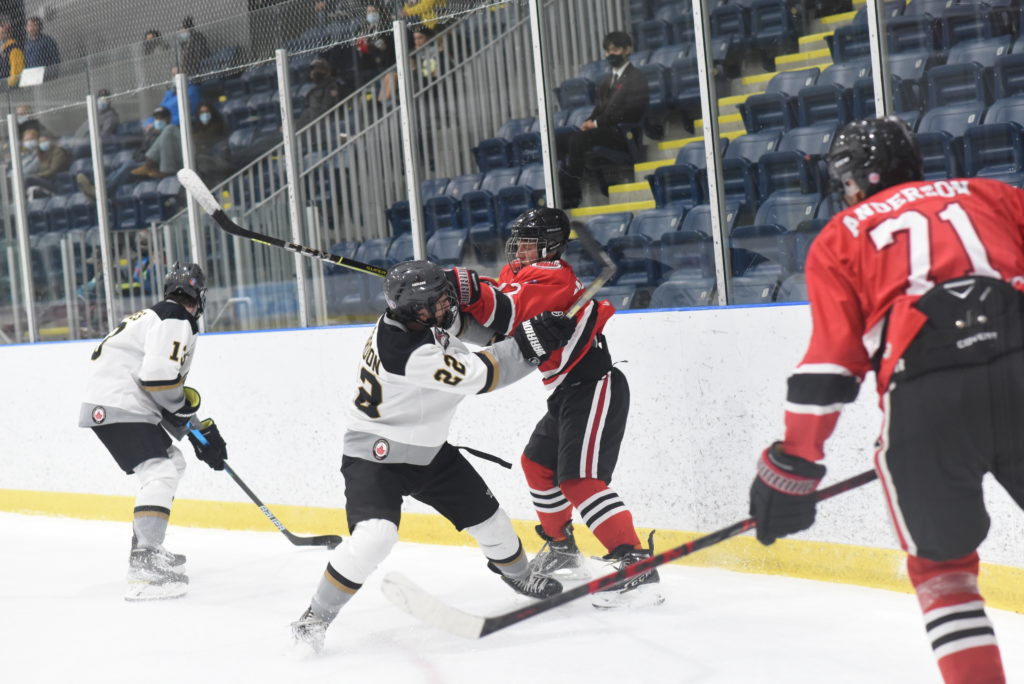 The Menace came out fast in the final period, looking to comeback from their two-goal deficit. Minutes into the third, Milton got a power play opportunity. Brantford didn't let being short handed affect them, dominating the first half of the penalty kill. As the Menace were putting a play together, they were called for hooking and their man-advantage came to an end. The Menace killed off the penalty successfully. The Menace were flying but the 99ers took advantage of a three on one chance to extend their lead to 4-1.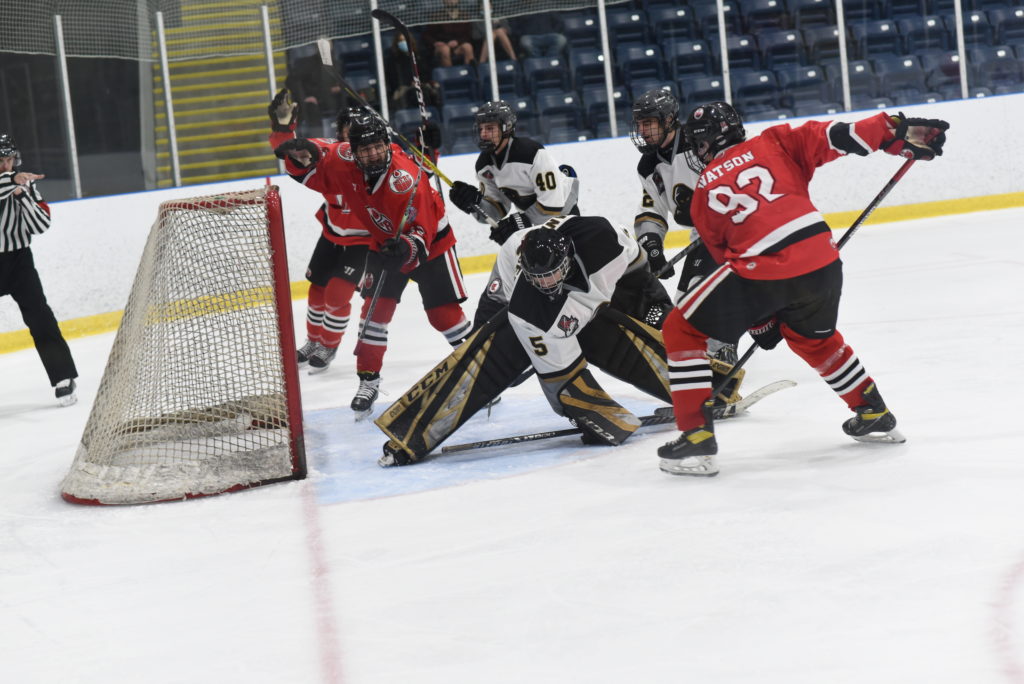 Milton proved they weren't out of the game yet, firing shots at the net. After three big saves, the Menace managed to get one past the 99ers netminder to get within two. Less than 30 seconds later, the Menace caught Bonisteel out of position to come within one goal, with nearly eight minutes to play.
While the Menace put up a valiant effort in the final period, the 99ers held on to win 4-3.