The Brantford 99ers overcame a two-goal deficit to defeat the Georgetown Raiders 3-2 in Ontario Junior Hockey League (OJHL) action on Sunday, November 21.
The teams came out balanced in the first period, taking their time to get acquainted on the ice.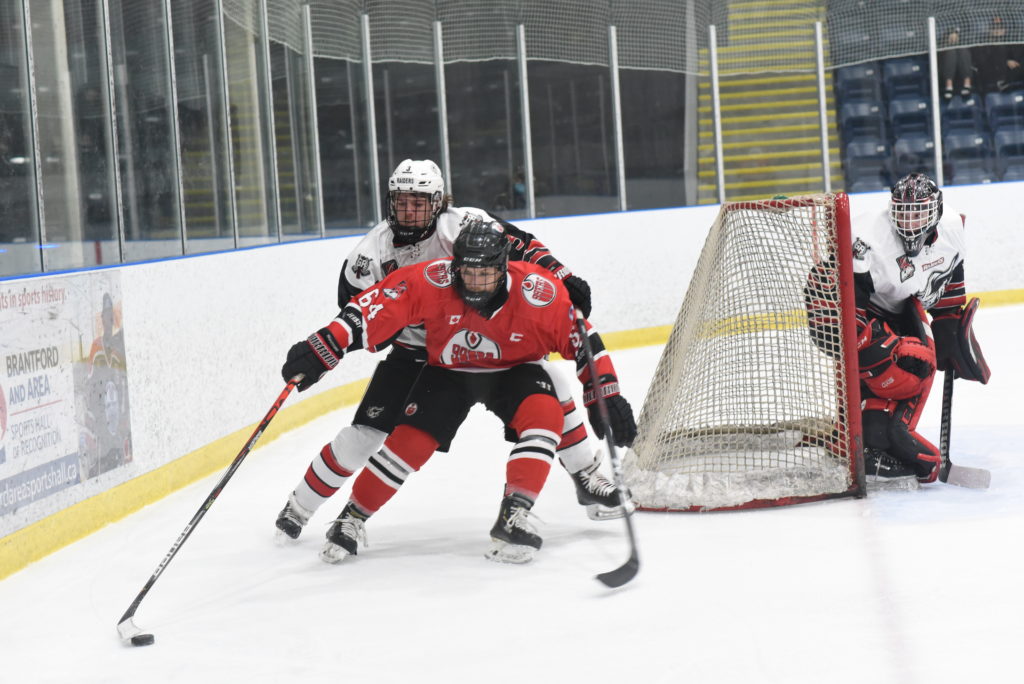 The Raiders took an early penalty but killed it off with ease. They picked up speed after their penalty kill, dominating the 99ers in the offensive zone.
The 99ers took a penalty, struggling to keep up with their opponent. The Raiders didn't take long to capitalize on the man advantage, taking a 1-0 lead thirty seconds into the power play.
Minutes later, Georgetown extended their lead to 2-0 with another power play goal.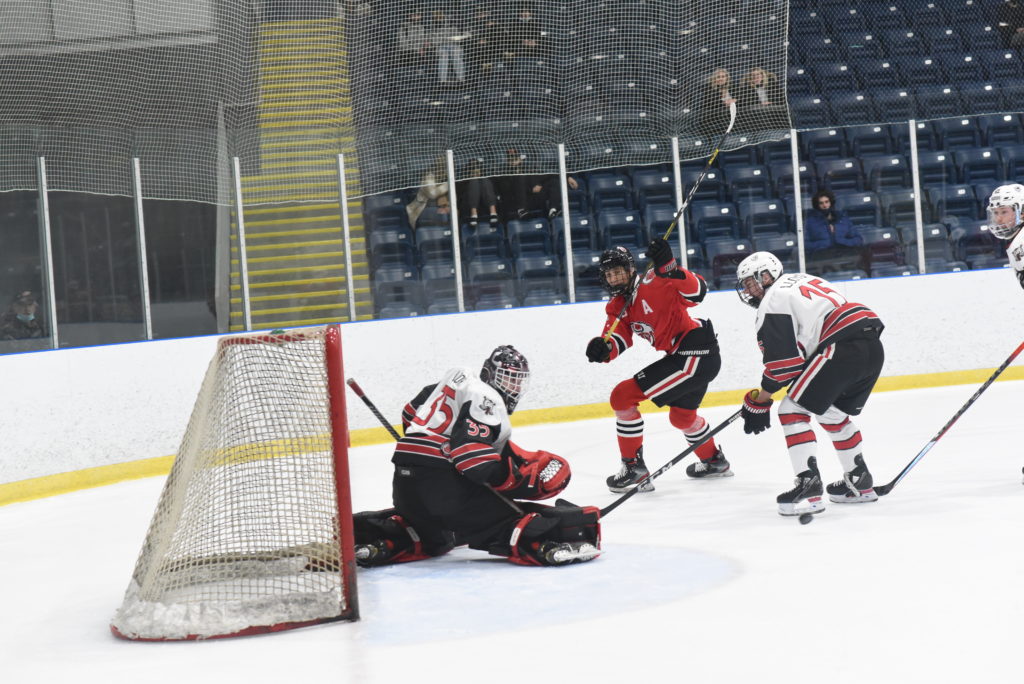 The 99ers started to click after the second goal, playing a very physical game and getting some great offensive chances.
In the final minutes of the first, the 99ers took another penalty that carried over to start the second.
Down by two, the 99ers started the second period with seconds left on the penalty kill. The home team killed off the penalty with ease and gained momentum when they got back to even strength.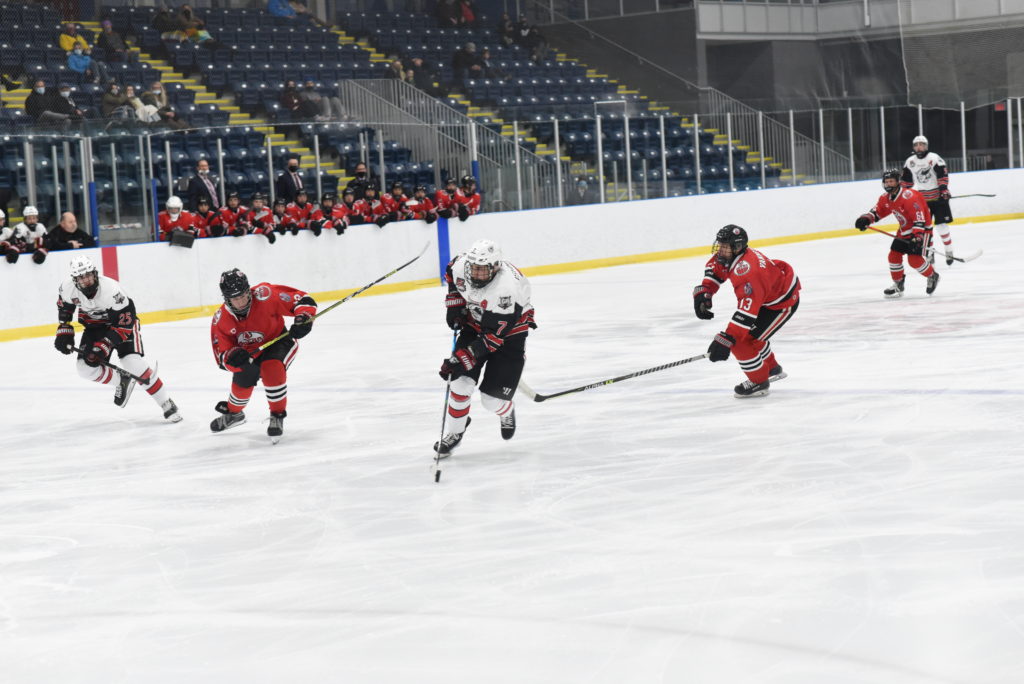 A breakaway for the Raiders resulted in a penalty shot after Georgetown forward Chris Ishmael was tripped. Ishmael went for a low shot on 99ers goalie Slava Gordeichuk, who made a toe save to keep the score at 2-0.
The 99ers used the momentum from their goalie's big save to cut the lead in half with a tipped goal on Raiders goalie Sebastian Labora.
Less than a minute later, the 99ers evened up the score with a backhand shot that went over Labora's shoulder.
With the game tied at two, the teams played hard and fast to finish the second period.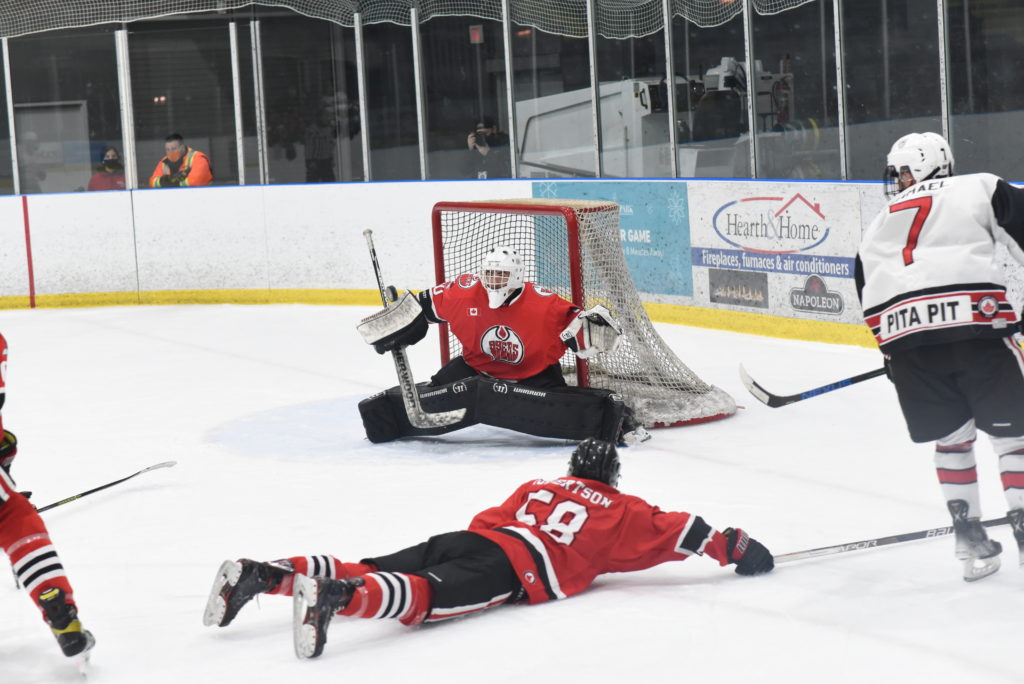 The 99ers started the third with six seconds left on the power play. The Raiders killed off the penalties and the next several minutes were spent exchanging possession in the neutral zone. Play was broken up at the seven and a half minutes mark when the 99ers took their fifth penalty of the game. The Raiders looked strong to start the power play until a pass was blocked at the blue line and passed up to 99ers forward Brendan Anderson. Anderson flew down the ice on a breakaway to score short handed, giving Brantford their first lead of the game.
The second half of the third period was a battle, the 99ers looked strong after the goal but the Raiders showed that they weren't going down without a fight. Despite spending the final minute of the game 6-on-4 thanks to a bench minor penalty and an empty net, the Raiders couldn't get one past Gordeichuk and the 99ers completed the comeback win. The final score was 3-2.