The annual Soapbox Derby, hosted by the Brantford and District Labour Council (BDLC), took place on Monday, September 5, 2022. 
The Council wanted to bring the community together again and provide residents with a sense of normalcy.
"One of the things that the Branford District Labor Council prides itself on is community involvement. Our first and foremost goal is to get the community involved. So seeing everybody out here enjoying themselves and having an awesome day, that's the biggest thing for me," said Drew Finucane, an executive board member for the Ontario Public Service Employees Union and the emcee of the event. "We're still dealing with the pandemic, but the fact that we are here together means we are kind of getting back to normal. It's great to see everybody again since I know this is a huge thing for families."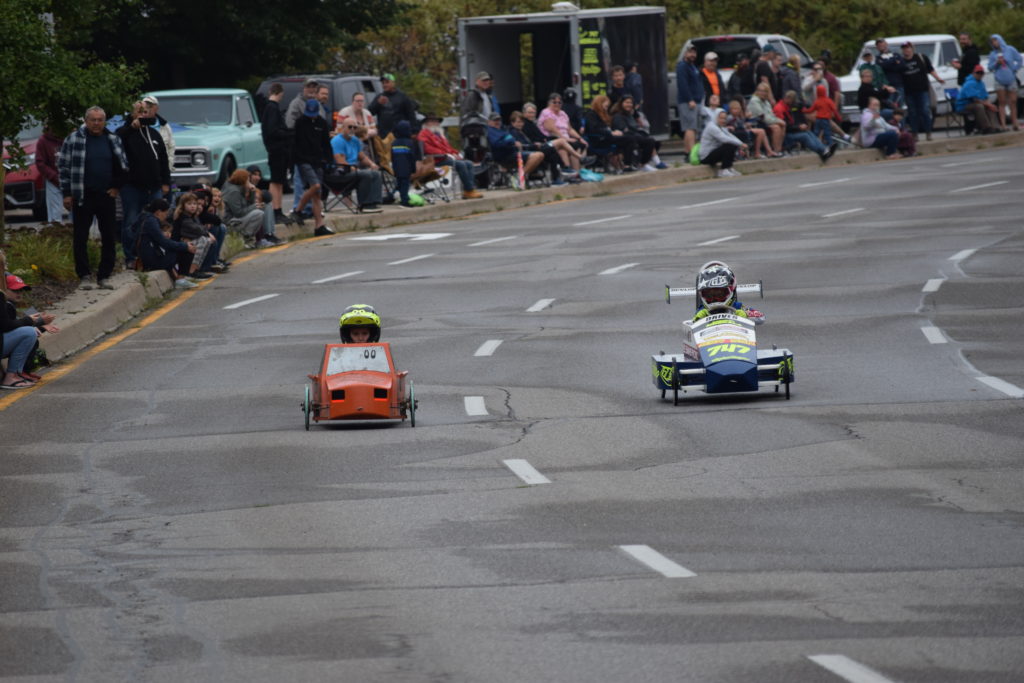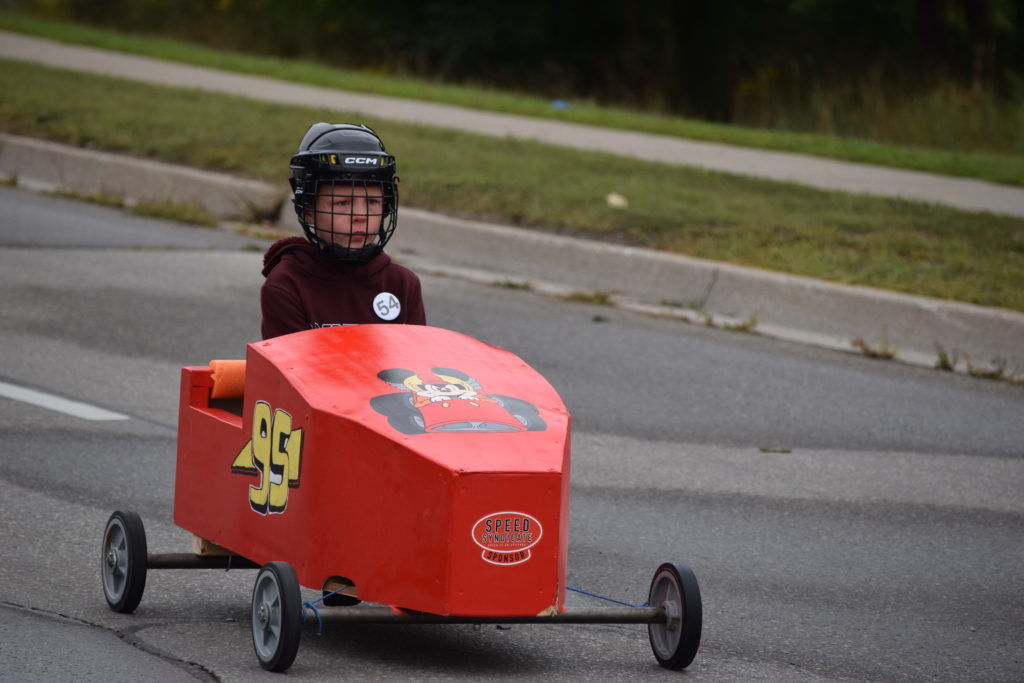 Twenty-eight participants, all under 12-years-old, came out to be a part of the long-awaited race.
Several of the soapbox cars were made by participants, while others were handed down from generation to generation or donated by community members.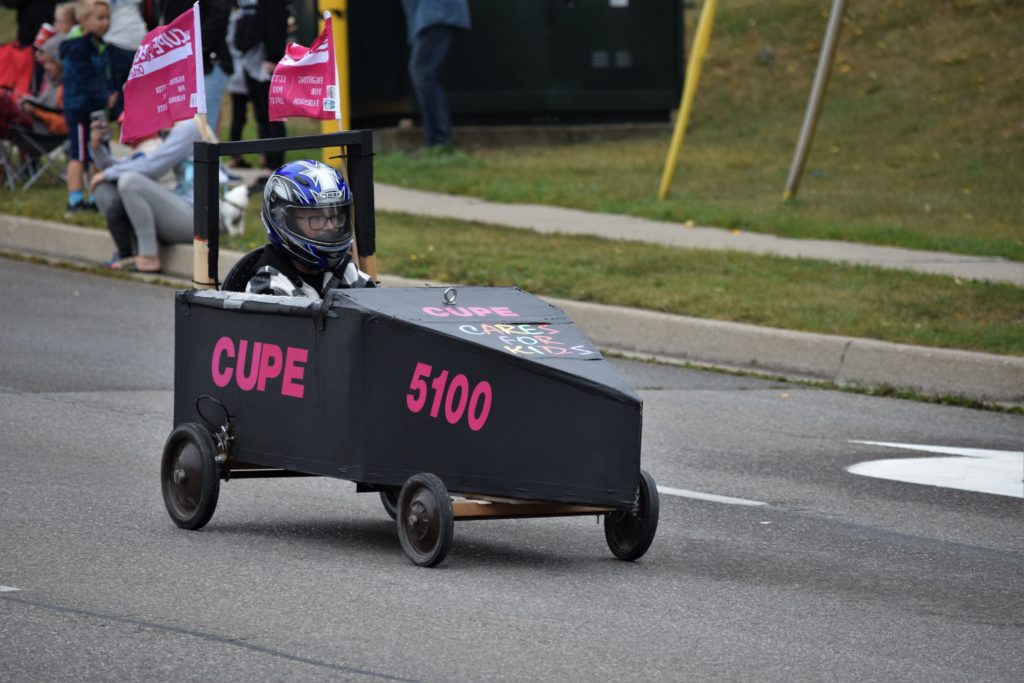 "The cars have very, very unbelievable designs, with ladders and decorations. Some are very streamlined. Some are very fast, some are slower. It's interesting that some have actually been passed down from older generations," said Kevin Davis, Mayor for the City of Brantford.
Participants were beaming with happiness before, during, and after the race, regardless of the outcome.
Vintage cars, provided by the Brantford Piston Pushers Car Club, were parked alongside the track for residents to admire.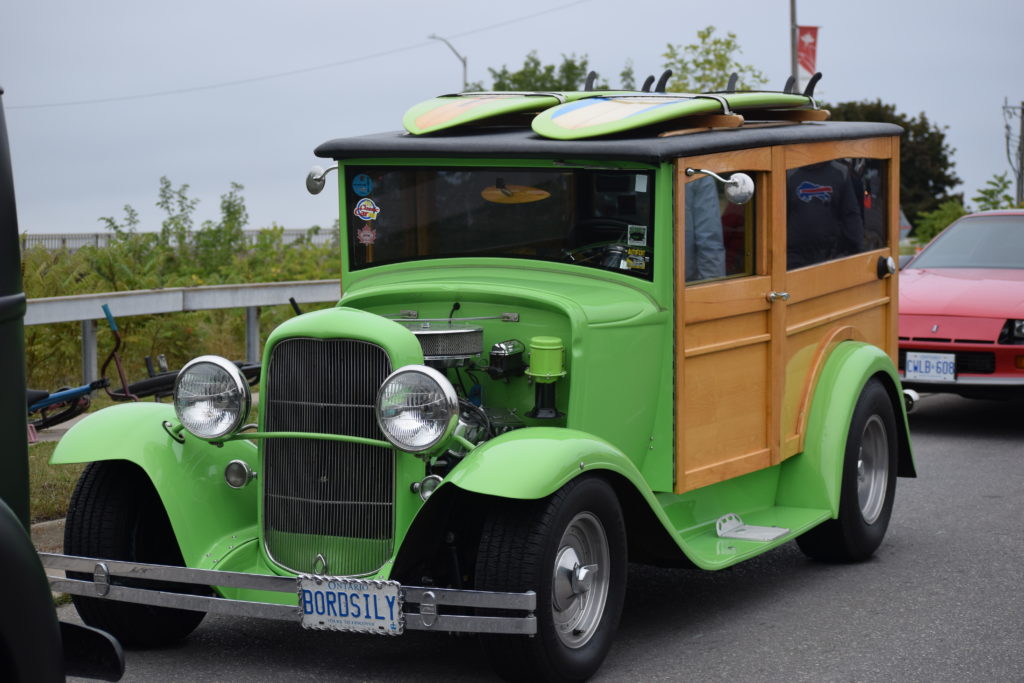 The race encouraged new residents of Brantford to get involved in community events while entertaining the locals with enjoyable heats and free food and drinks.
"All the old school Brantford people are so used to this, but a lot of new people have moved into our city in the last few years. So it's the idea of bringing them, showing them what goes on and then one day, they'll say, hey, how do we build these carts? And how can I get my children involved?" stated Brian Van Tilborg, Ward 5 councillor for the City of Brantford.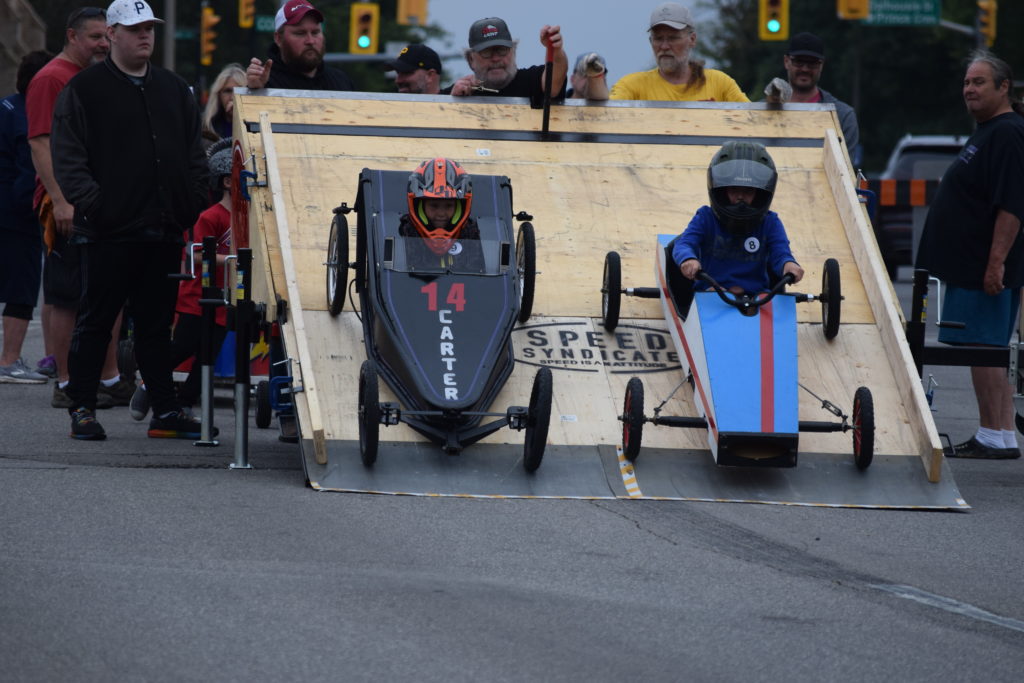 Four trophies were awarded, with first place going to Nolan Gerster for his fourth consecutive victory.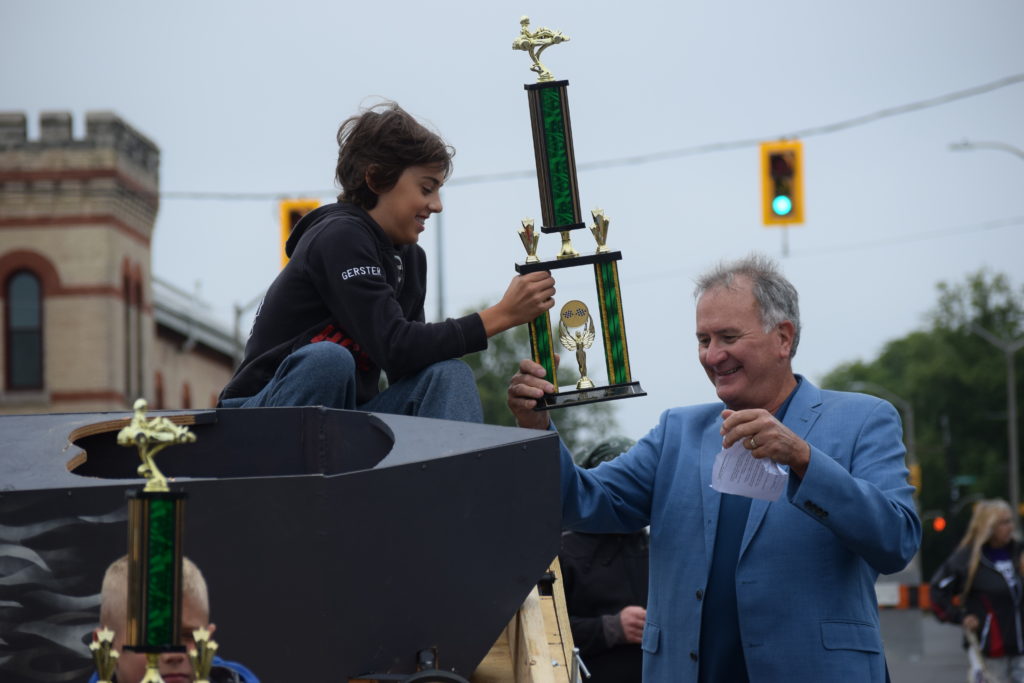 "I just hope it grows bigger and bigger. Every single year, we usually run around 20 cars. So the fact that we have 28 cars this year, it's pretty huge. Again, it's just bringing the community together. We need a lot more of that right now," Finucane concluded.