Students from Assumption College School (ACS) in Brantford took part in their annual "We Scare Hunger" campaign, which ran from October 25 to October 29.
During the week-long campaign, students were able to raise 2,205 pounds of food, along with hundreds of toiletry items, all of which, were donated to the Society of Saint Vincent de Paul.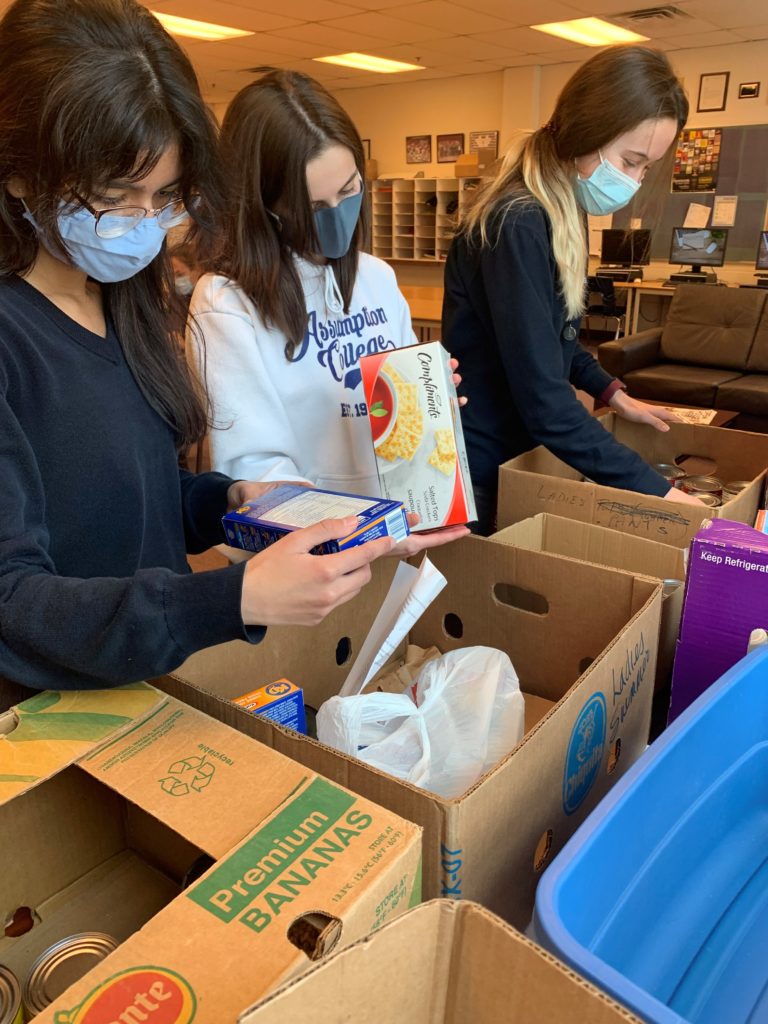 Rachelle Denison, staff member at ACS and organizer of the Lions' "We Scare Hunger" campaign, said she was very proud of the efforts of the students this year.
"In an unprecedented year filled with anticipation and uncertainty surrounding "We Scare Hunger" we could not be more proud of our Lions for taking the time to support those in need. Originally, it was thought that the drive would not be possible. However thanks to the resilience and diligence of the Brantford community, public health allowed the campaign to go ahead (in a modified format) and we are thrilled with the result," said Denison. "The promotion of the food drive by administration and staff, the rallying of the student body to gather thousands of pounds of food and toiletries for those in need, and the commitment of Peter Giordano and all those involved with the Society of Saint Vincent de Paul, is a testament to the good willed nature of our community and the hope that we can have in each other. I believe I may speak for my colleagues when I say that I am truly touched and inexplicably proud of our ACS students and all those involved in this year's "We Scare Hunger" campaign. We look forward to facilitating and supporting more initiatives in the near future."