Start Date: June 17, 2023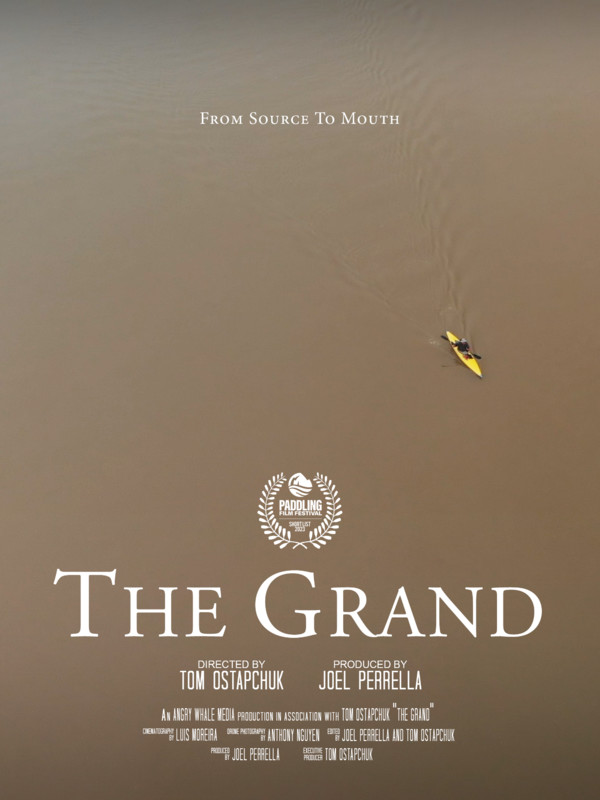 From 18:30 to 20:00
Address
Harmony Square, 89 Dalhousie St, Brantford, ON

Details
Come down to Harmony Square to The Grand Film Premiere! A film about the beautiful Grand River will be featured at this event, don't miss it!
Starting at 6:30pm explore the various booths set up around Harmony Square and prepare to watch the film by THOMAS OSTAPCHUK at dusk with free popcorn. This event is free, all you need to do is bring your own chair!
This 20-minute film follows Tom Ostapchuk on his solo, self-supported journey to kayak the entire 300 km-long Grand River in southern Ontario. Fighting for his dreams and searching for his place in the world, he finds the courage and determination to push beyond his limits. The eight-day expedition tests his determination and stamina as he faces powerful rapids, long days paddling, and isolation with his thoughts. Along the way he meets passionate paddlers who share their words and wisdom to guide his journey. As Tom rediscovers his place in these lands, he reminds us about the importance of celebrating the natural wonders that exist in our own backyard.
Interested in doing a paddle along the Grand before the film? Grand Experiences will be hosting a guided paddle down the Grand River with Tom himself! Reach out to Grand Experiences to register for the paddle https://grand-experiences.com/ (519-442-3654).
Pre-paddle information available via Grand Experiences – 519-442-3654
Contact for more information
Email Address: tourism@brantford.ca
Phone Number: 519-751-9900
---
Twitter