Start Date: July 27, 2023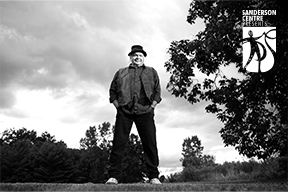 From 20:00 to 22:00
Address
Sanderson Centre, 88 Dalhousie St., Brantford, ON

Details
Four All Star singer/songwriters collaborate on one stage, merging their unique sounds of Blues, Rock, Jazz, Americana, Folk and Pop.
GARY FARMER Singer/songwriter/harmonica player
DEREK MILLER Two-time Juno winning singer/songwriter/guitarist
BROCK STONEFISH Singer/songwriter/guitarist
HOWE GELB Singer/songwriter/keyboardist
Gary Farmer and The Troublemakers' album, Fool For Love, won Best Americana Album at the 2023 New Mexico Music Awards.
Sing That Song reached #5 on the Top 40 Indigenous Music Countdown.
Opener: Cliff Cardinal & The Sky-Larks
Contact for more information
Email Address: sandersoncentre@brantford.ca
Phone Number: (519) 758 8090
---
Twitter