Start Date: October 14, 2023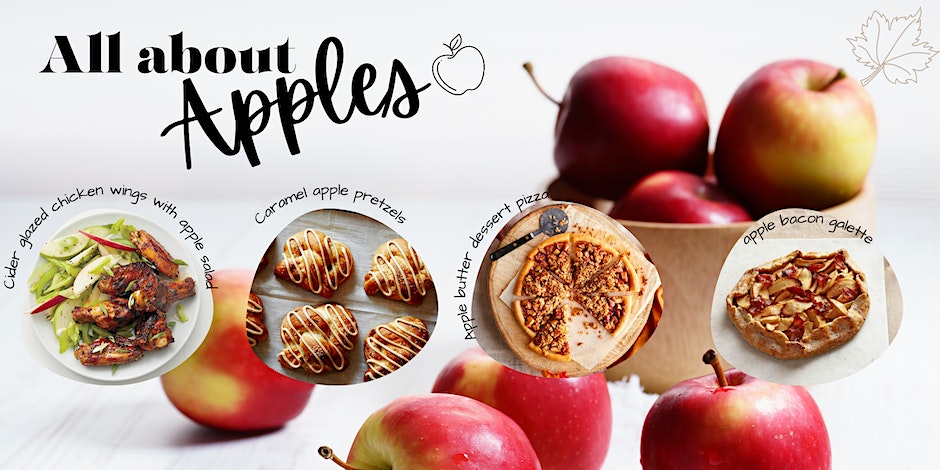 From 18:00 to 21:00
Address
1909 Culinary Academy - 5183 Trussler Road, Ayr, ON

Details
Welcome to another event in our Seasonal Series.
Orchard crisp apples are the delight of the fall season, giving us countless recipes and beverages to enjoy before winter sets in.
Join us for the 3-hour hands-on experience of working with several apple varieties to discover what variety is best suited for sauces, baking, salads, and more.
Our dishes include Cide glzed chicken wings with an Apple salad. Caramel apple pretzels. Apple butter dessert pizza, and an apple bacon galette.
Everything you need to enjoy this class will be provided, but come with an empty stomach because you'll be tasting and sampling your class creations.
Level of Difficulty: This class is ideal for adults and is suited for culinary beginners.
Contact for more information
Email Address: 1909culinaryacademy@gmail.com

---
Twitter