Start Date: August 12, 2023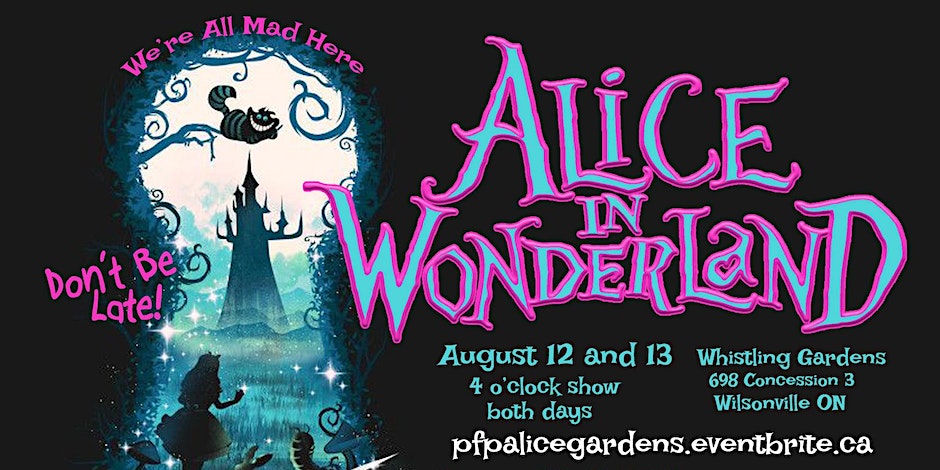 From 16:00 to 18:00
Address
Whistling Gardens, 698 Concession 3 Townsend, Wilsonville, ON

Details
Travel down the rabbit hole with us this August and journey with Alice through Wonderland as she meets a colourful cast of characters including the White Rabbit, the Cheshire Cat, the Caterpillar, the Hatter, and of course the short-tempered maniacal Queen of Hearts.
Enjoy this classic story in the beautiful setting of Whistling Gardens, where you can also be like Alice and explore the wonders of 22 garden acres before or after the show!
Weather Advisory:
As this is an outdoor event, please come prepared with hats, sunglasses, etc to protect yourself and please check the weather conditions.
If there is inclement weather, Sunday will act as a raindate for Saturday ticket holders. If both shows must be cancelled due to weather, we will do our best to accommodate ticket holders at our indoor venue – The Registry Theatre – the following weekend as seat availability allows.
Contact for more information
Email Address: playful.fox.canada@gmail.com
Phone Number: (519) 443-5773
---
Twitter