Start Date: May 23, 2023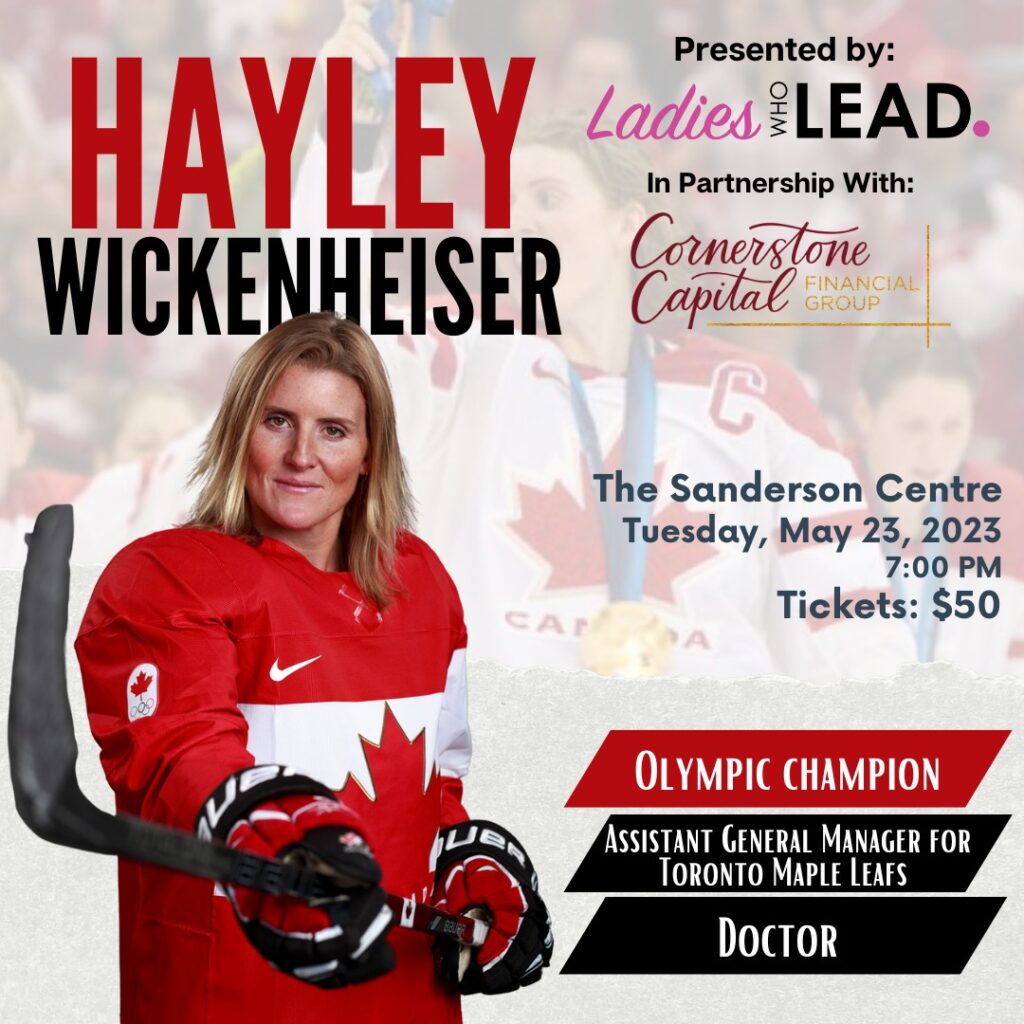 From 19:00 to 21:00
Address
Sanderson Centre, 88 Dalhousie St., Brantford, ON

Details
This evening is sure to spark motivation and build inspiration in all who attend.
Hayley is a 6-time Olympian, Physician, Mother, the Assistant General Manager of the Toronto Maple Leafs, philanthropist, and a successful businesswoman.
Her commitment to life and sport has earned her seven world championships, four gold and one silver Olympic medals, and seven gold and four silver medals at the Women's World Hockey Championships. She was Canada's official flag bearer at the 2014 Sochi Olympics, was inducted into Canada's Hockey Hall of Fame in 2019, and in 2011 was appointed to the Order of Canada. In 2021, she completed her studies and became a medical doctor, and published her first book Over the Boards: Lessons from the Ice.
Her achievements and exceptional determination both on and off the ice transcend business, leadership, and sport.
Following Hayley's presentation, Hayley will be joined by Krista DuChene, Olympic Marathoner & Garrett Riley, Olympic silver medalist in Sledge Hockey, for an exciting fireside chat!
Support your favourite organization when placing your ticket order. A portion of tickets sales will go toward the organization you choose.
– Arnold Anderson Sport Fund
– Brantford Girls Hockey
– Brantford Minor Hockey
– Paris Minor Hockey
– Brantford Community Hockey League
Contact for more information
Email Address: info@ladieswholead.ca
Phone Number: (226) 920-5956
---
Twitter