Start Date: October 7, 2023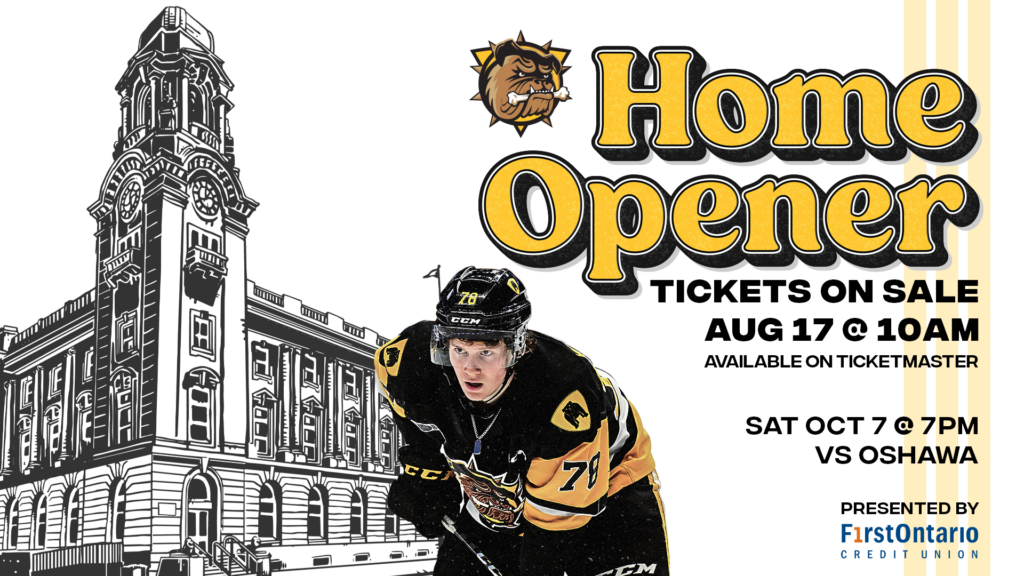 From 19:00 to 21:00
Address
Brantford Civic Center • 79 Market St S, Brantford, ON

Details
Get Ready for Hockey Action: Home Opener Tickets on Sale August 17th!
Brantford, ON – Hockey fans, mark your calendars! The long-awaited home opener for the Ontario Hockey League (OHL) is just around the corner, and you won't want to miss out on the thrilling action.
The tickets for the highly anticipated home opener will go on sale starting August 17th at 10am.
Contact for more information
Email Address: Tickets@Brantfordbulldogs.com
Phone Number: (905) 529-8500
---
Twitter