Start Date: September 27, 2023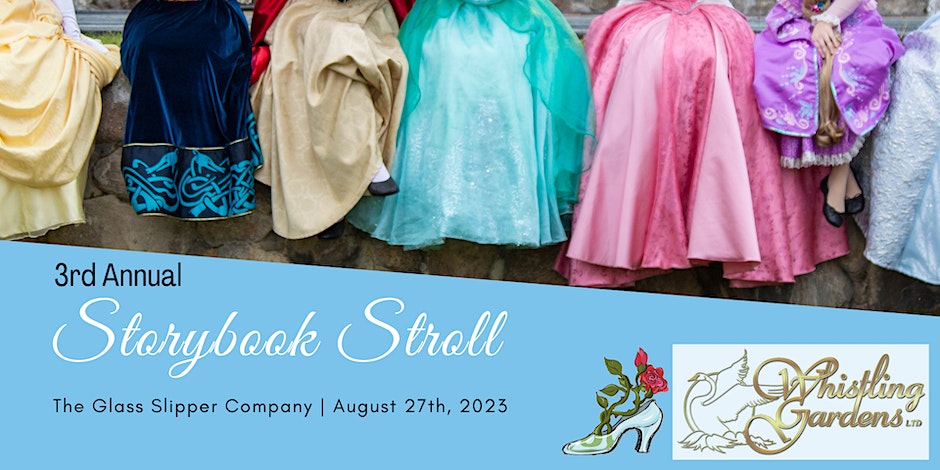 From 11:00 to 14:00
Address
Whistling Gardens, 698 Concession 3 Townsend, Wilsonville, ON

Details
We're back!
For the third year in a row, we are delighted to host our "Storybook Stroll" on the beautiful grounds of Whistling Gardens! Join us on Sunday, August 27th as we hide some of your favourite characters among the flowers, leaving you free to explore and find them all! Collect the autograph of each attending character and be entered into a draw to win tickets to next year's event!
Choose Your Session:
11AM – 12PM (Morning Session)
1PM – 2PM (Afternoon Session)
Tickets:
Adult (18 ) – $25 HST
Youth (3-17) – $19 HST
Kids (0-2) – FREE
Attending Characters:
Tinker Fairy
Midnight Princess
Tower Princess
Rogue Thief
Bayou Princess
Rose Princess
Mermaid Princess
Brave Princess
…and one SURPRISE new guest!
Contact for more information
Email Address: xtheglassslippercompany@gmail.com
Phone Number: 555-555-5555
---
Twitter