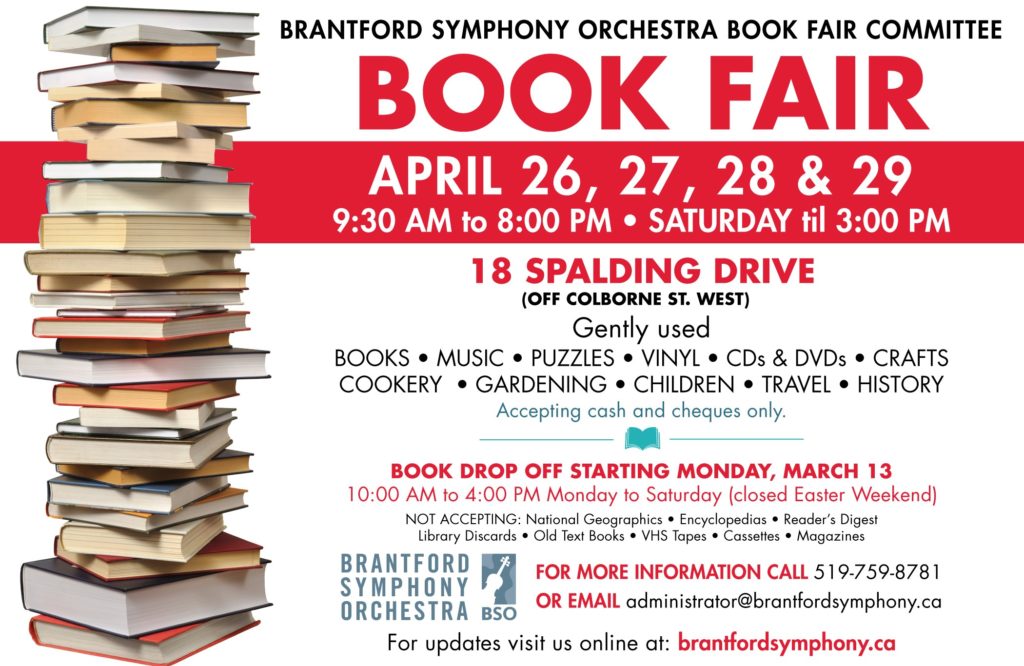 BSO Book Fair
The Brantford Symphony Orchestra Book Fair Committee is excited to announce an in-person Book Fair (first time in 3 years)! The location is 18 Spalding Dr (off Colborne St W). Book donations will be accepted at that location between 10am-4pm Monday-Saturday (closed Easter weekend...
09:30 AM - 03:00 PM
18 Spalding Drive, Brantford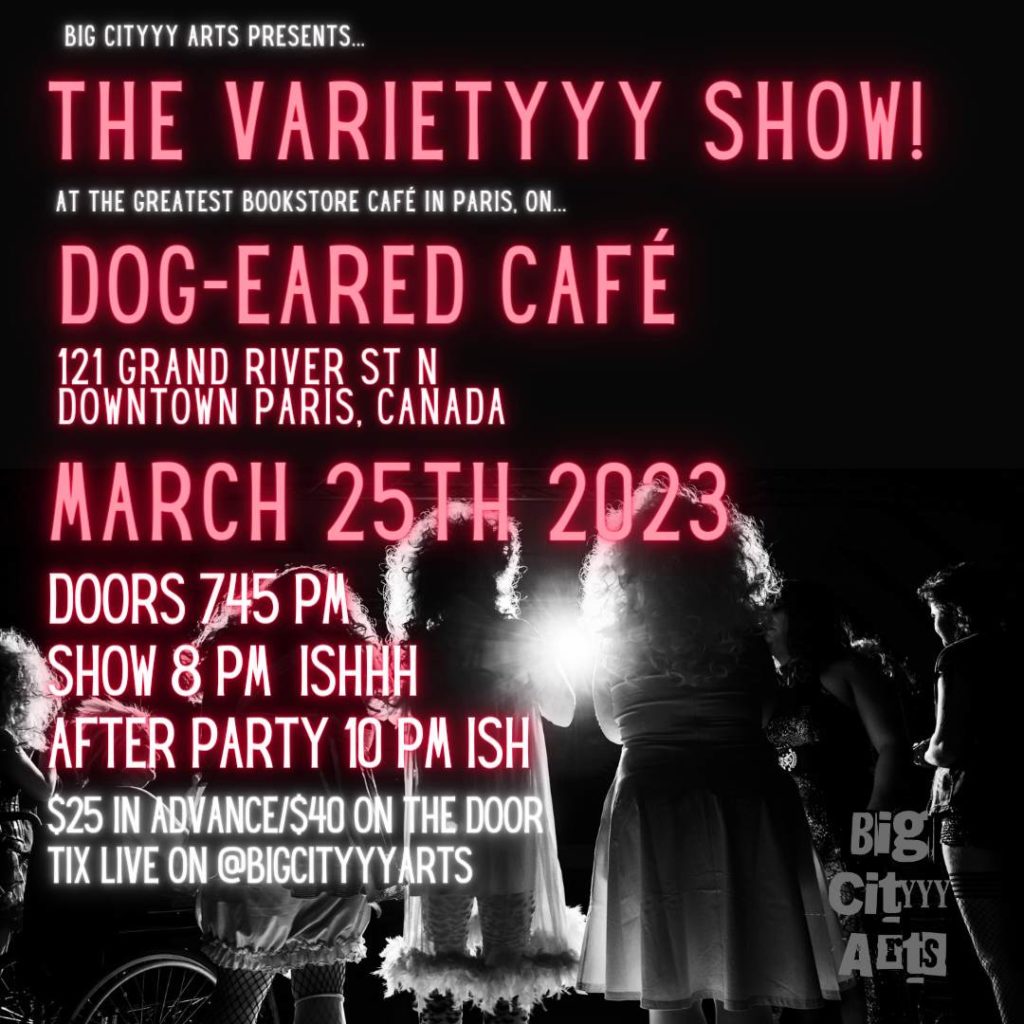 The Varietyyy Show!
Big Cityyy Arts and Dog-Eared Café present... THE VARIETYYY SHOW! Join us in downtown Paris, ON for an exciting evening of eclectic entertainment from an array of styles and performance artistes! Every other month we'll be bringing a vibrant and vivid line up of solo perfo...
07:45 PM - 11:45 PM
Dog-Eared Café, 121 Grand River St N, Downtown Paris, Paris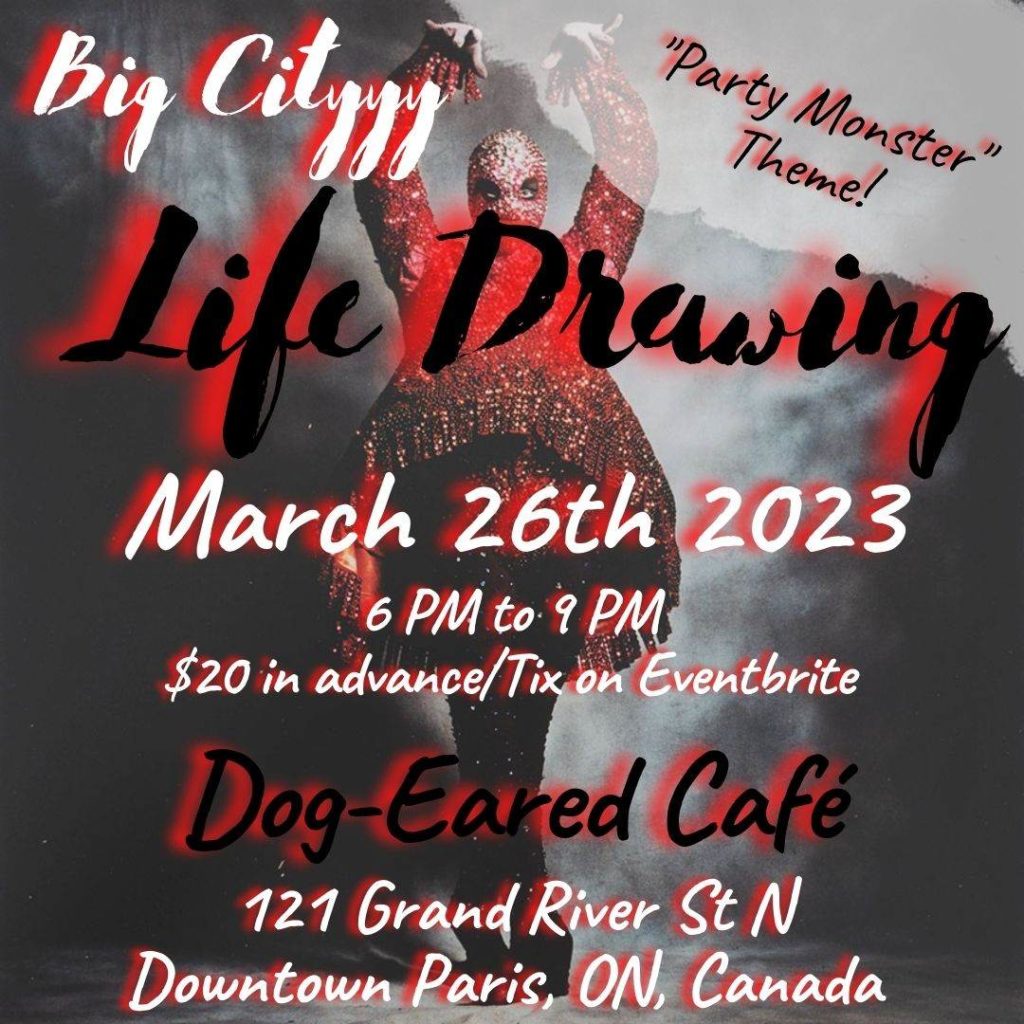 Big Cityyy Life Drawing
Big Cityyy Arts presents Life Drawing at Dog-Eared Café A costumed life drawing event for artists and creative people of all levels and all walks of life. No experience or arts education required, this is a space for trying, exploring and getting your creative juices flowing!...
06:00 PM - 09:00 PM
Dog-Eared Cafe, 121 Grand River St North, Paris